It feels just like yesterday that we were getting married and beginning our life together as husband and wife. I feel like I blinked and an entire decade of our life and love story has flown by. This post isn't about telling you that my marriage is perfect. Because no marriage is perfect. If you feel you have the "perfect marriage" than kudos to you. However, I doubt you are being honest or real.  There – I said it out loud. It may sound harsh but I feel it needs to be said and put out in the universe. Why? Because all too often we are inundated with images on social media of perfection and yet we all know "perfect" just doesn't exist – especially when it comes to marriage. When I think of my marriage I think of things like – strong, healthy, and committed.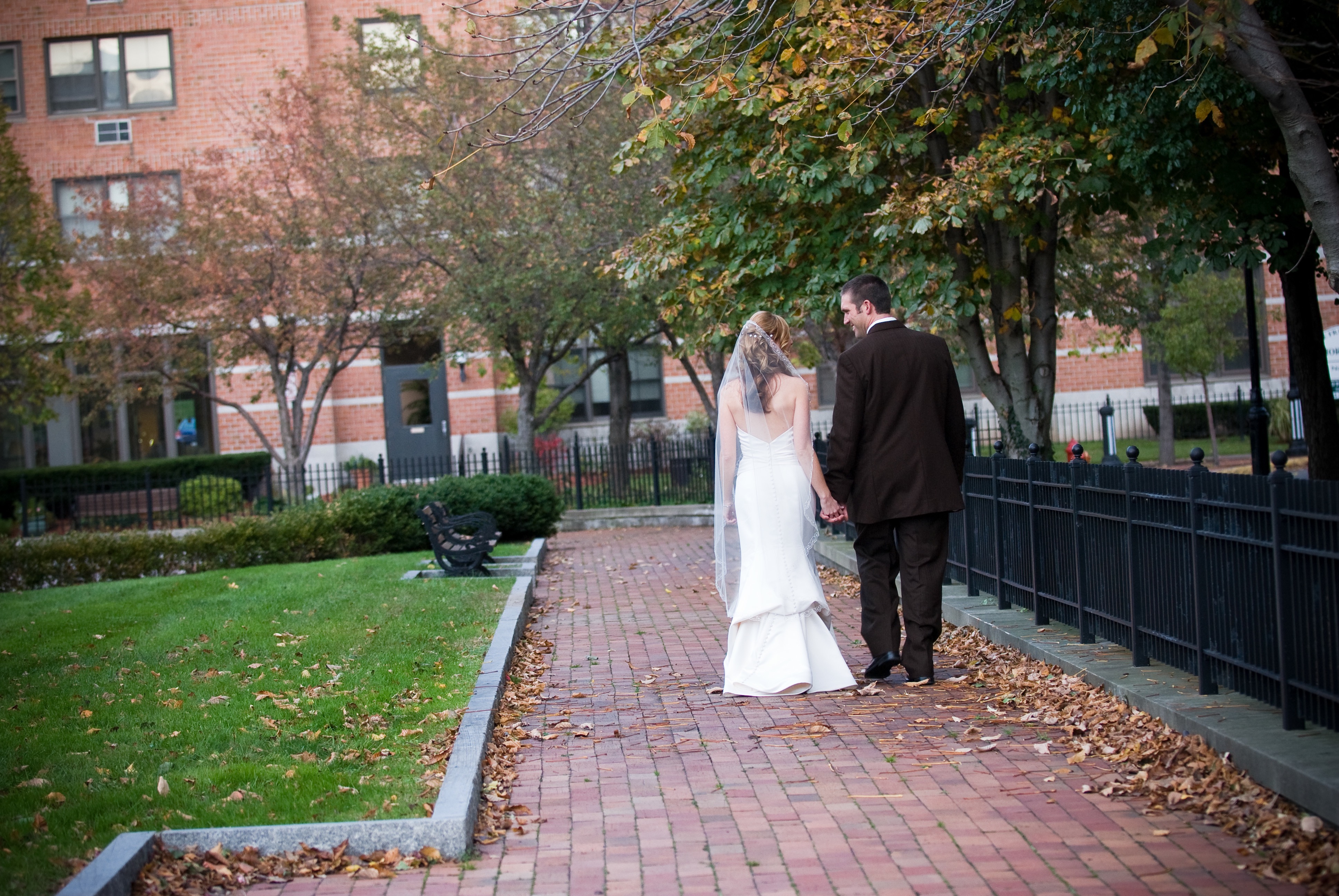 Perfect Marriages Don't Exist – Strong, Healthy & Committed Ones Do
Marriage is full of ups and downs, highs and lows. It's about sticking with one another through good times and bad. One may be struggling while one is happy. One may be celebrating success while the other experiences defeat. There are disagreements and there are fights. There are happy times and times filled with sadness.
While our marriage isn't perfect because again what marriage is – I would say it's been a pretty amazing 10 years together and I wouldn't trade our love for anything else in this world. Even through our ups and downs we have vowed to be committed to one another. To be faithful and to respect each other no matter what.
During our ten years as a married couple we have built a life together. While building our careers, businesses and passions we have taken turns providing encouragement, believing in one another, supporting each other and reminding one another that we can do anything if we just put our mind, heart and soul into it.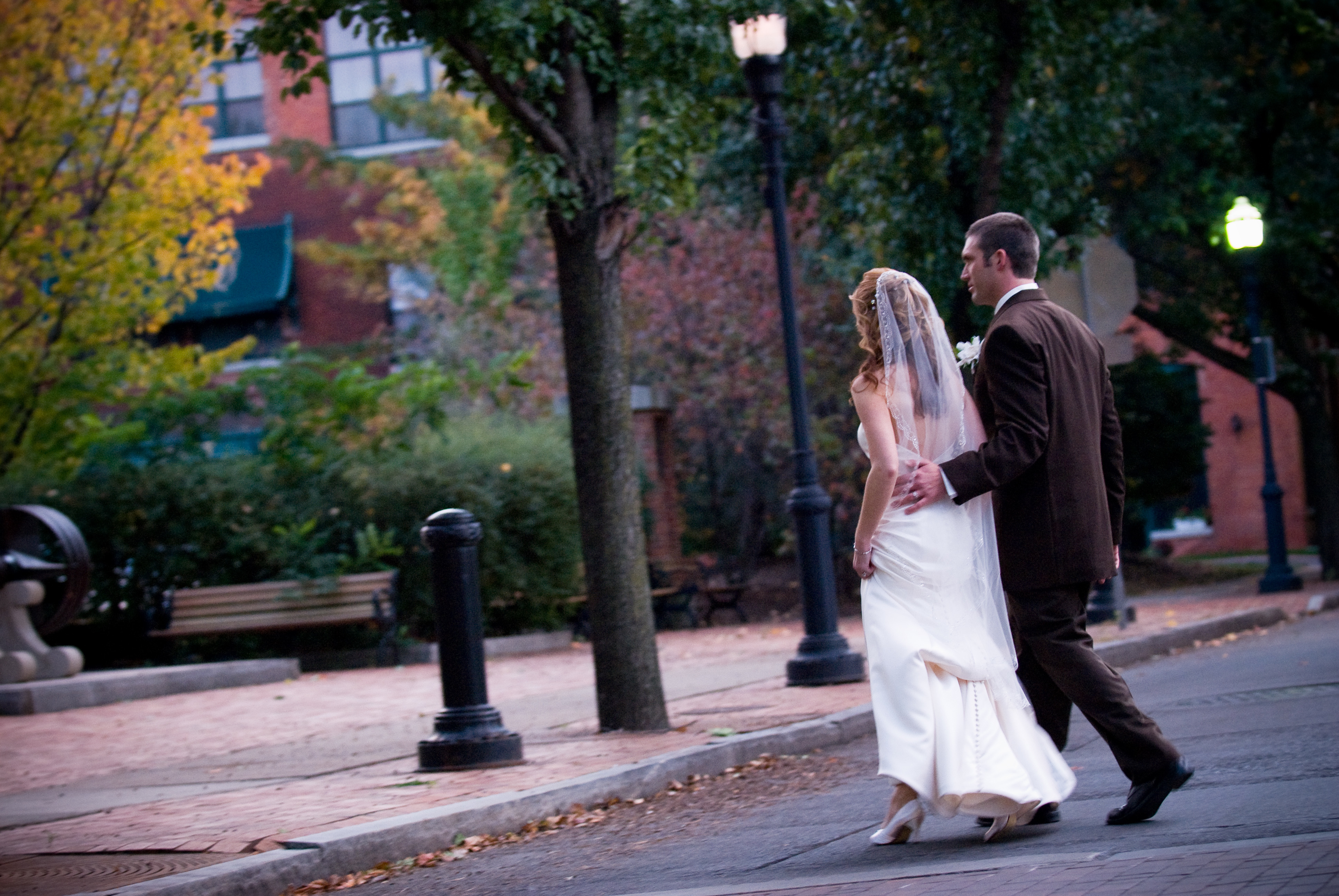 Creating a Life Together
We have created a wonderful life together. We bring out the best in one another even though we differ in many ways. We absolutely love being together – whether it be day to day life, traveling, home improvement projects or trying something new.
Our beautiful girls are the accomplishment that we are most proud of because we don't take having children for granted – it is an honor that we have been blessed with two fun, loving little girls and we are grateful every day for their health and happiness. We are so fortunate that we get to be their parents.
We are grateful to have owned three homes together and have enjoyed the updates, renovations and projects – they have bonded us and we enjoy reminiscing about the times when we were just learning how to tackle different home projects – so eager and excited to have our very first home.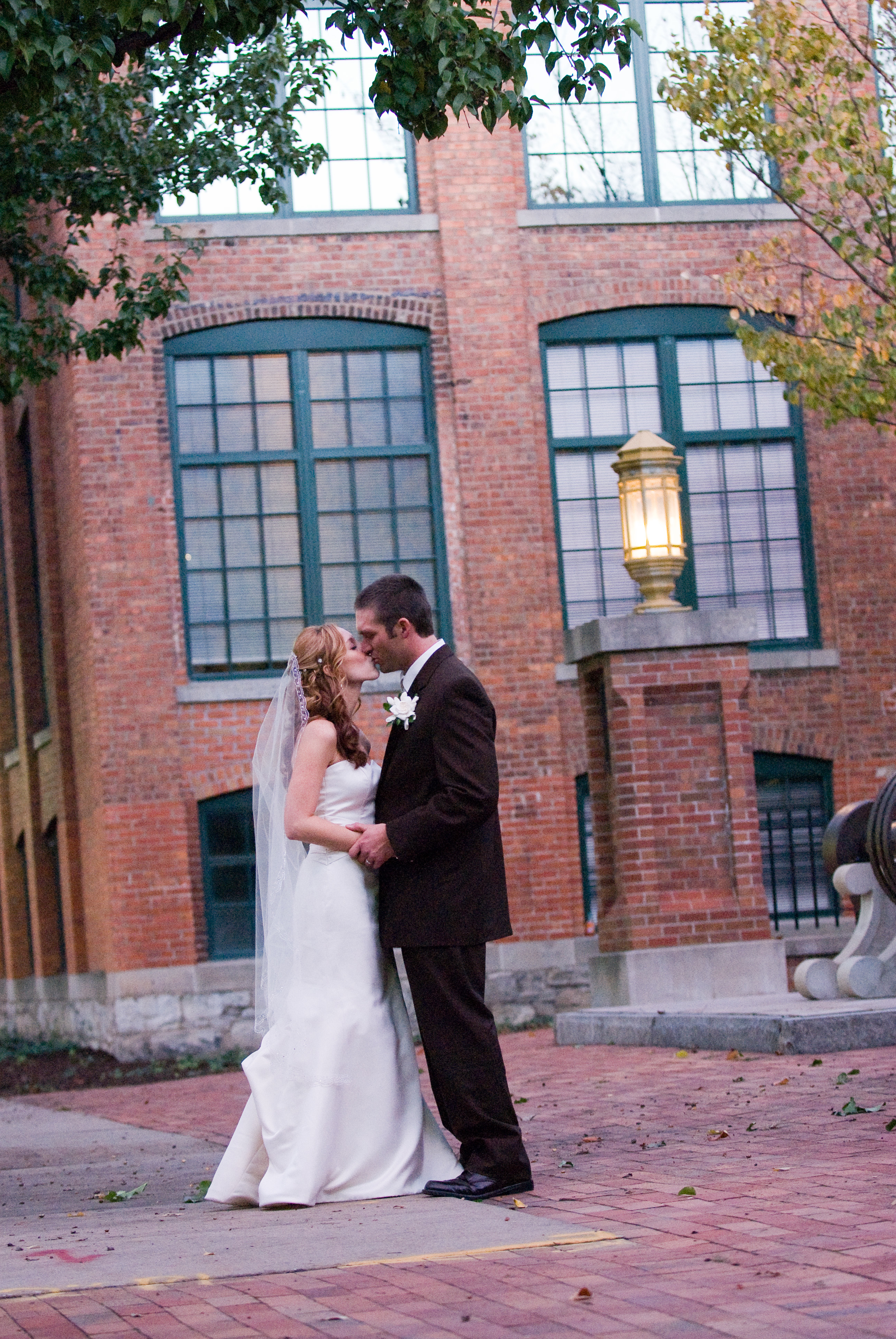 It Takes a Village
There isn't a day that goes by that we aren't grateful for our family and friends – especially my parents who have been that "village" for us whenever we needed them. Their never ending support, guidance, and unconditional love has allowed us to honor our love for one another, have those important date nights and getaways. We look up to their over 40 years of marriage as an inspiration of love that lasts a lifetime. We are grateful to our family and friends who have recognized our love for one another – supporting us on this journey together.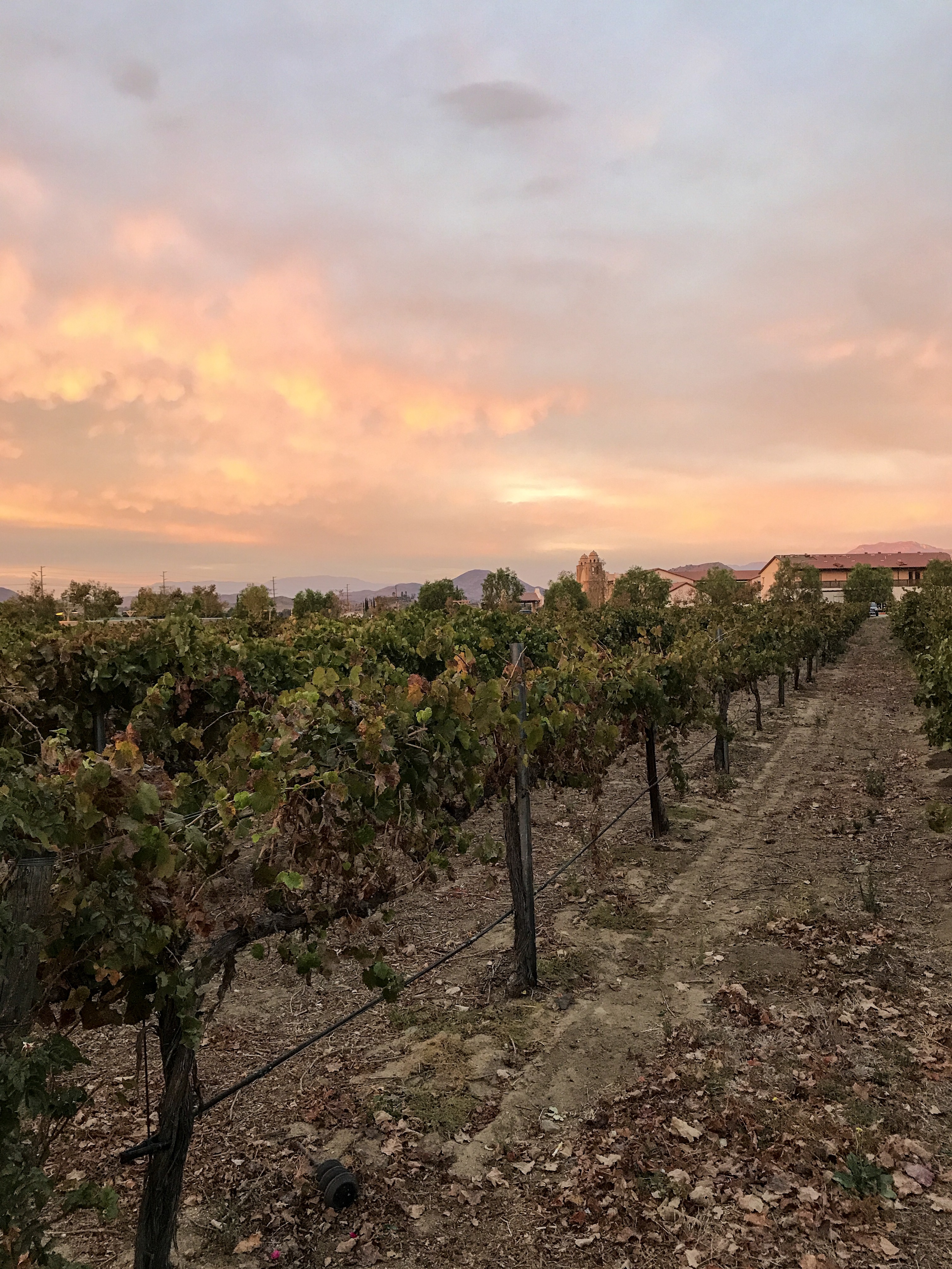 Celebrating 10 Years of Marriage
When we began discussing where and how we wanted to celebrate this marriage milestone we first thought of our children and family. While we can appreciate and do not judge our friends who can travel to exotic and distant locations for these milestones or for a couples getaway – it just isn't for us. We love looking at your pictures, hearing your stories, and get excited for you. While we love to travel and did so often before kids, we decided that those days of far away travel will come again as our children get older.
As parents in today's society we realize we aren't in the norm. Yet as a couple we wholeheartedly agree about getaways that don't involve us being gone too long nor too far from our girls. We also want to save those trips to enjoy with our girls someday.
With that being said we thought about what would be the most enjoyable and fun getaway that wasn't too far away and also wasn't going to break the bank. After all we have a lot of home projects we would like to tackle and have some fun trips planned this upcoming year for our 40th birthdays. Our getaway search brought us to visit Temecula Wine Country.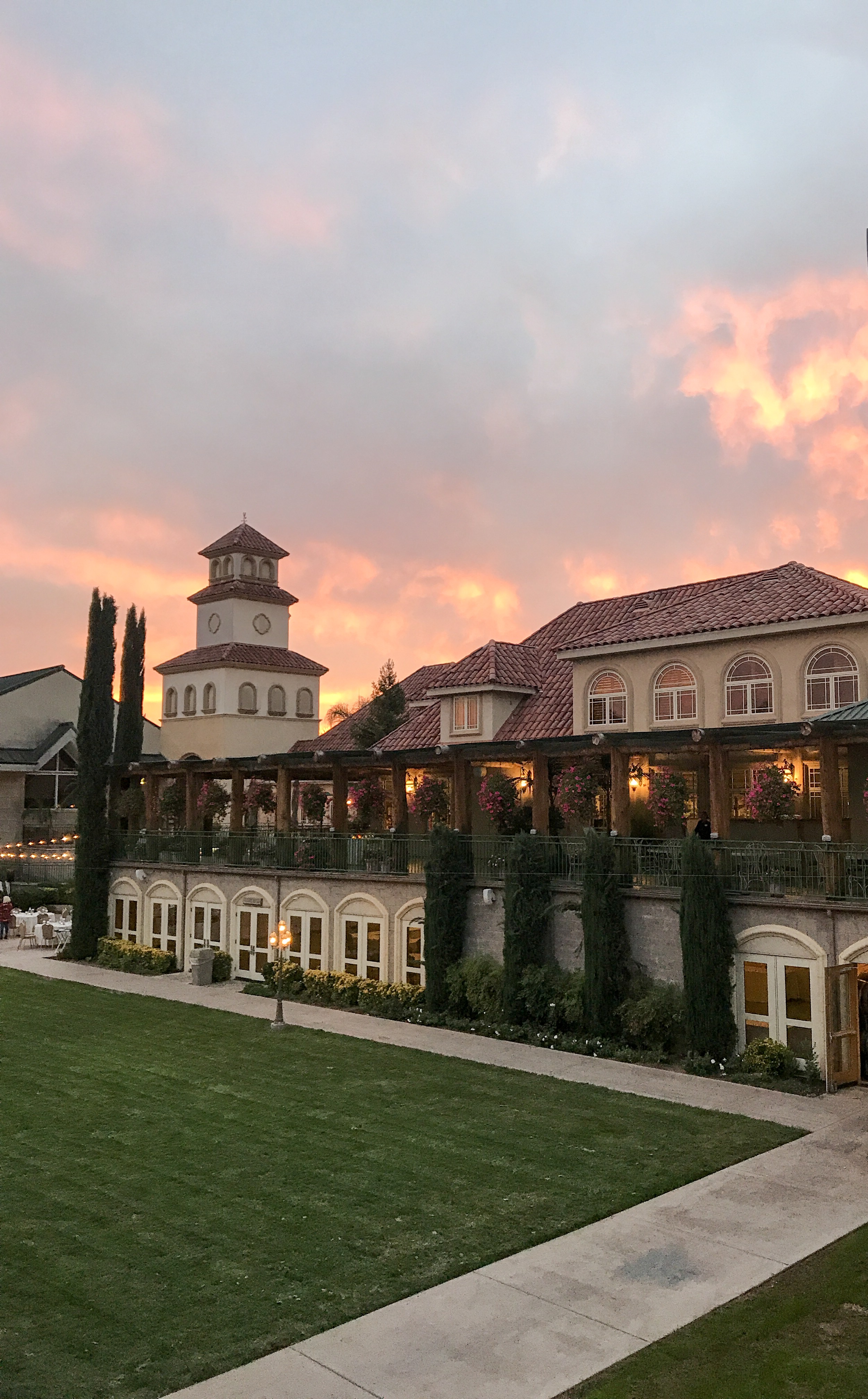 Temecula Valley Wine Country
We have been to Temecula Wine Country a few times in the past and have always enjoyed the beautiful scenery, amazing wines, food, and people. The major bonus – it's super close to San Diego. The wine country area surrounding Temecula Valley has expanded and grown over the last few years. We began looking for hotels about two months prior to our anniversary and found so many places were already booked! Luckily we were able to find a room at the South Coast Winery and Resort.
We've stayed there before and always loved the convenient location and the amazing Vineyard Rose Restaurant. If you are ever looking for a getaway to the wine country in Southern California – Temecula is the place to go. I'm sharing my favorite places and picks from our celebration of 10 years of marriage. Thank you to our good friends who used to live there and provided excellent recommendations – you guys are the best!
South Coast Winery Resort & Spa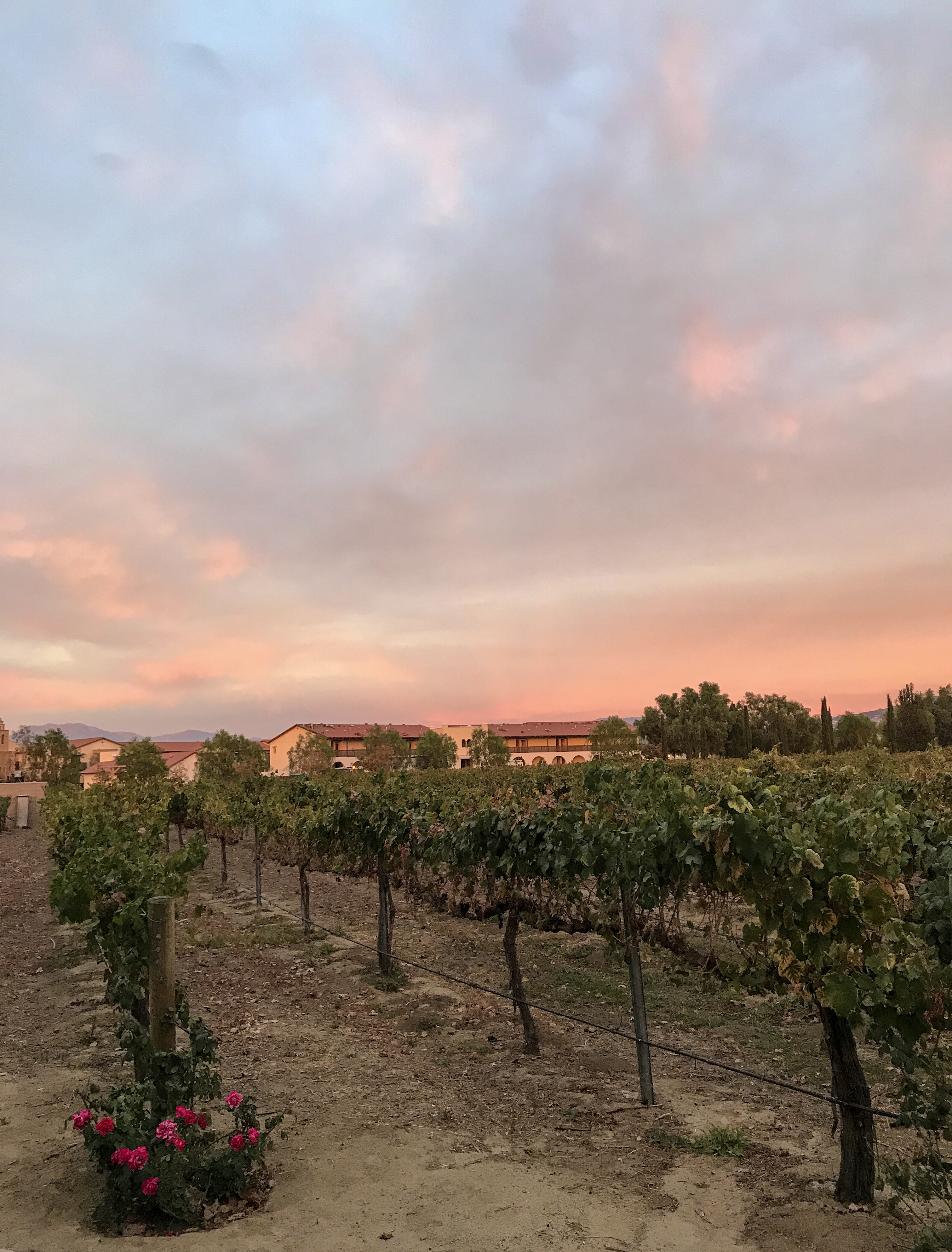 We were blessed with the most beautiful sunset our first night in Temecula, it happened to fall right on our anniversary. I took this picture on the grounds of the South Coast Winery – look at all of those beautiful vineyards and that pink sunset backdrop. So magical and romantic.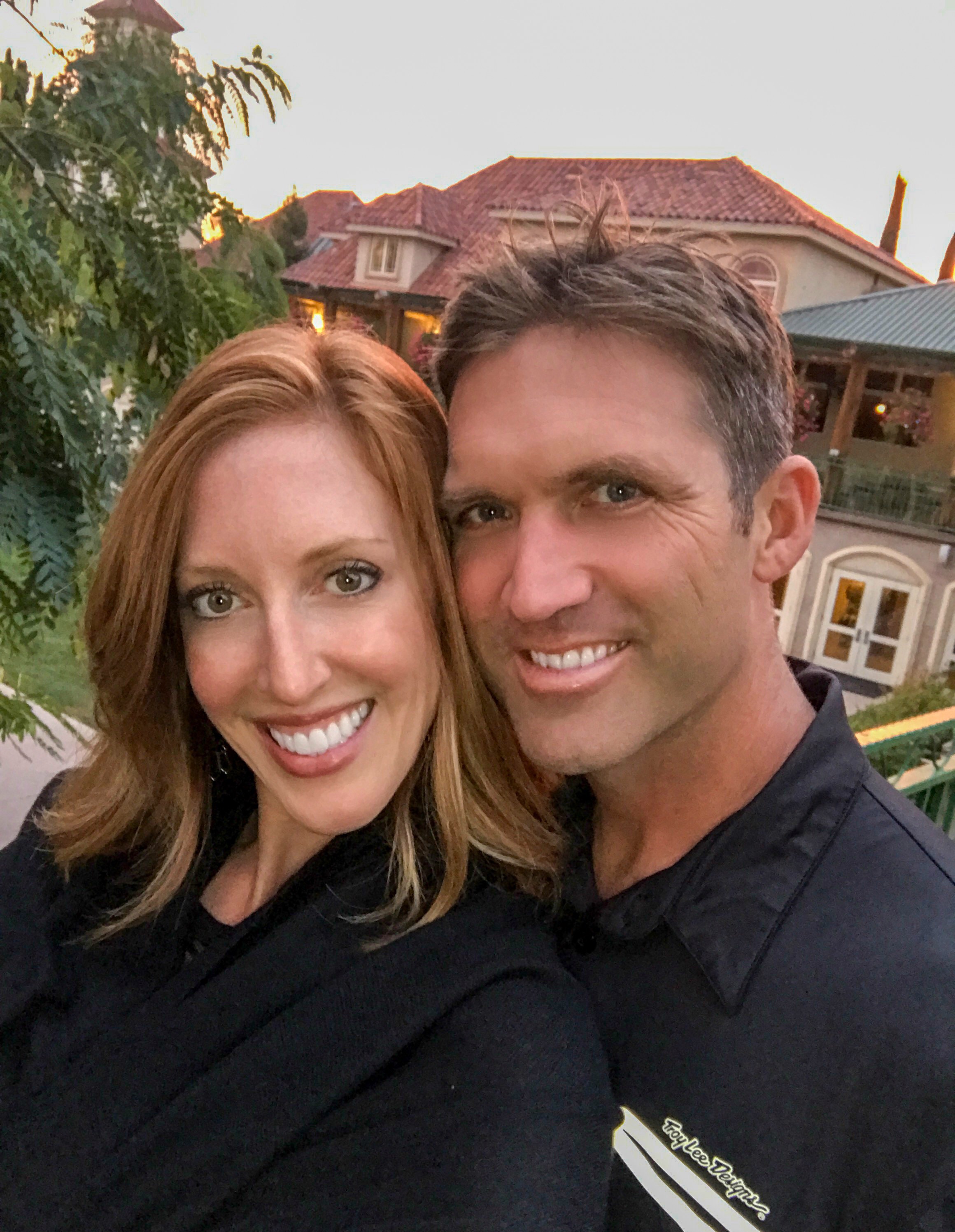 We had such a lovely time staying at South Coast and one of our favorite things about this resort is the spa. We enjoyed a hot stone massage and all of the spa amenities. One of the highlights of the spa experience is enjoying a glass of wine on the outdoor terrace after your service. It was so relaxing and we felt rejuvenated and ready for our day. Our dinner was so delicious and the service was amazing at the Vineyard Rose Restaurant.
Longshadow Ranch: Vineyard & Winery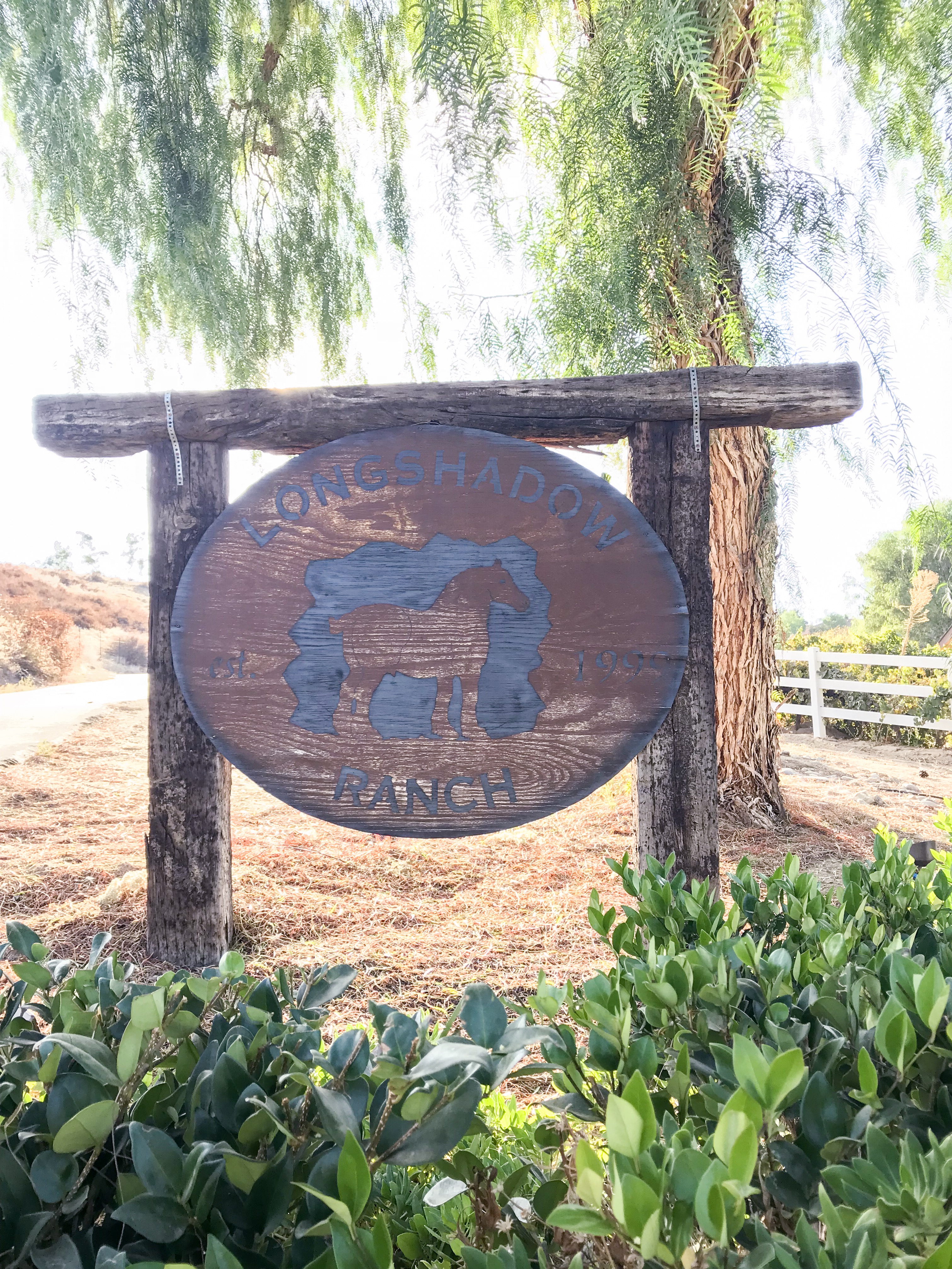 We decided our next stop would be to Longshadow Ranch and Winery. We had visited Longshadow several years ago and were eager to go back. Longshadow is such a fun winery. It's like sipping wine while being on a ranch in the country.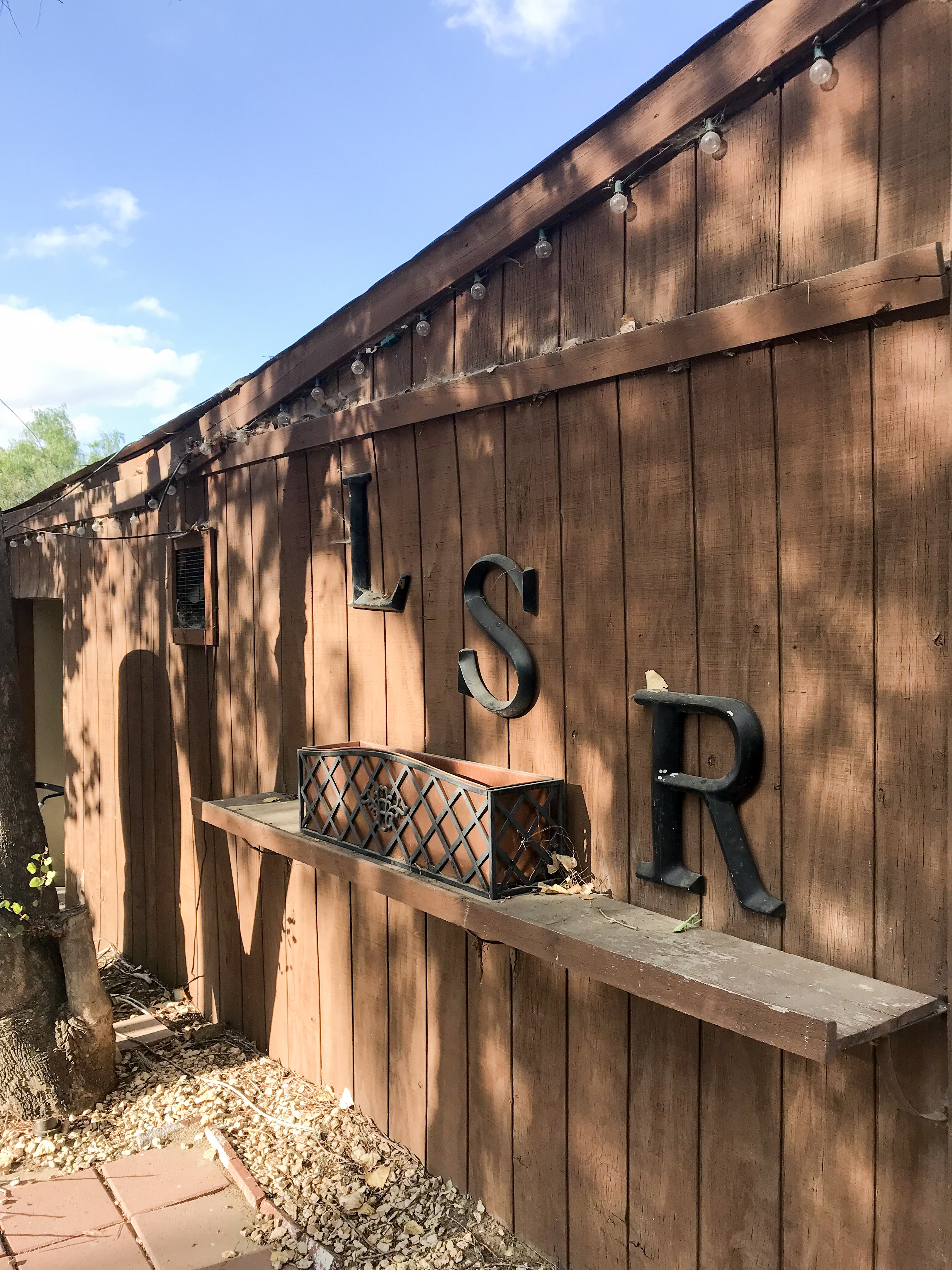 They have a llama and beautiful Belgian Draft horses on the ranch.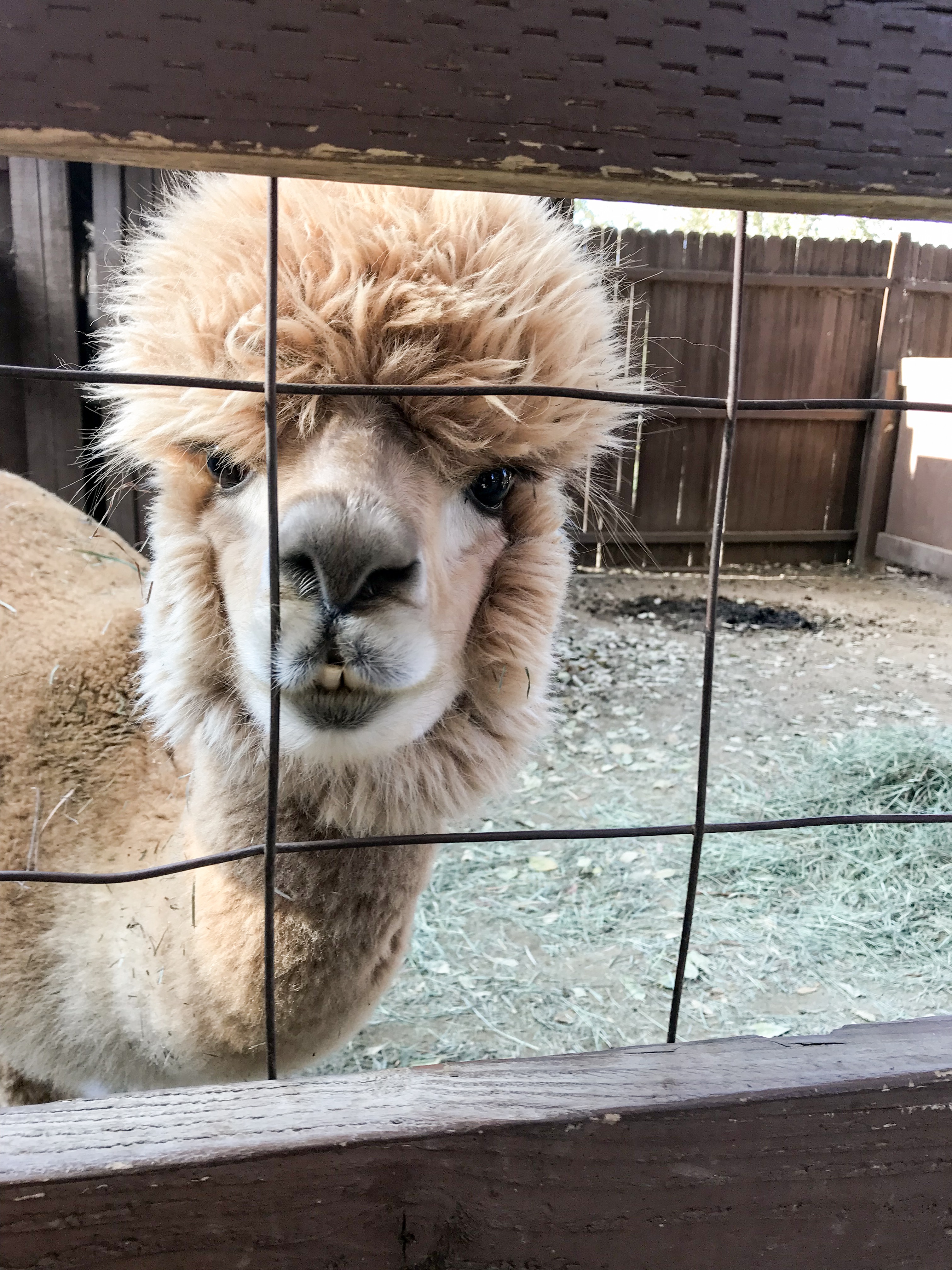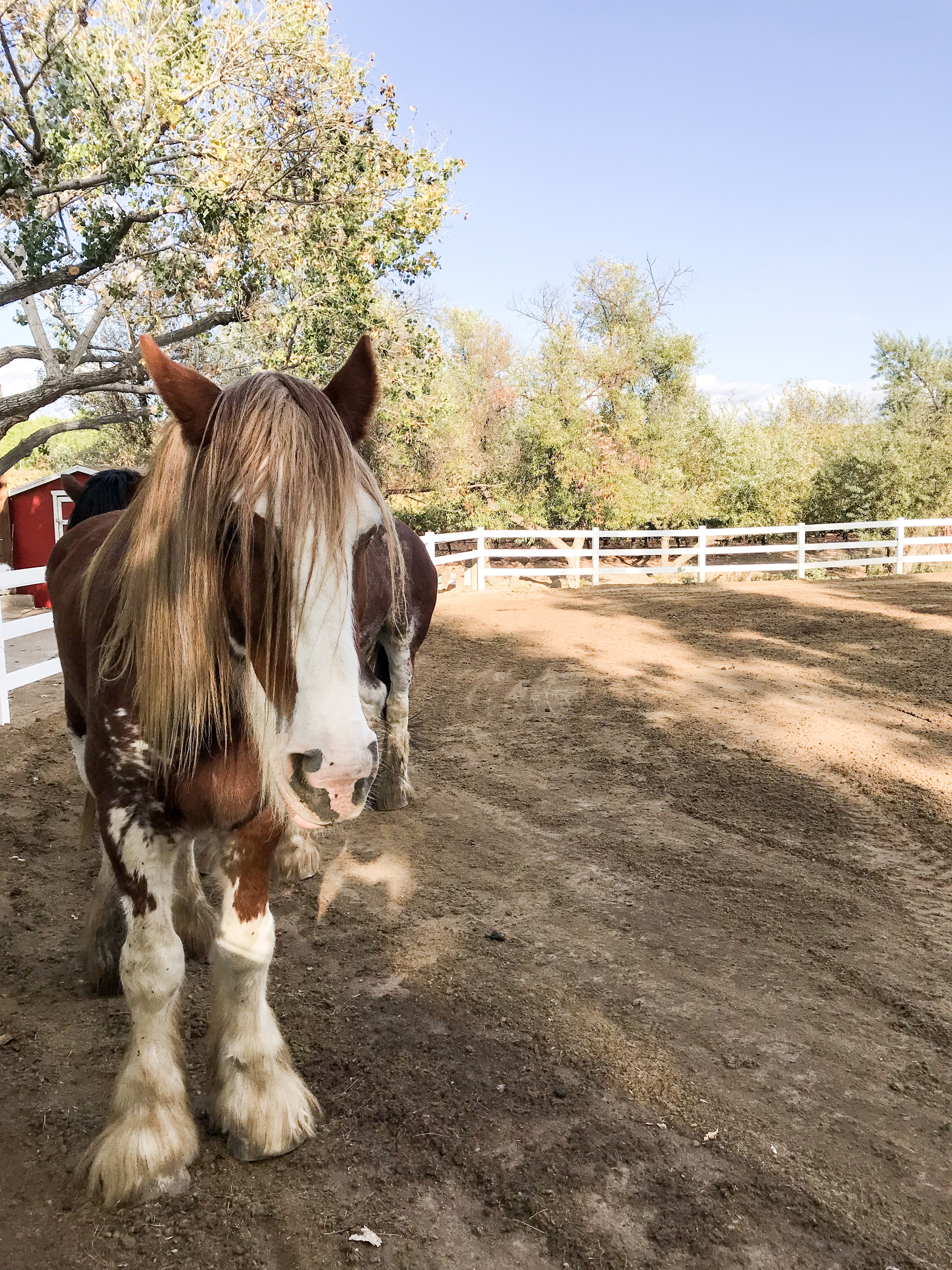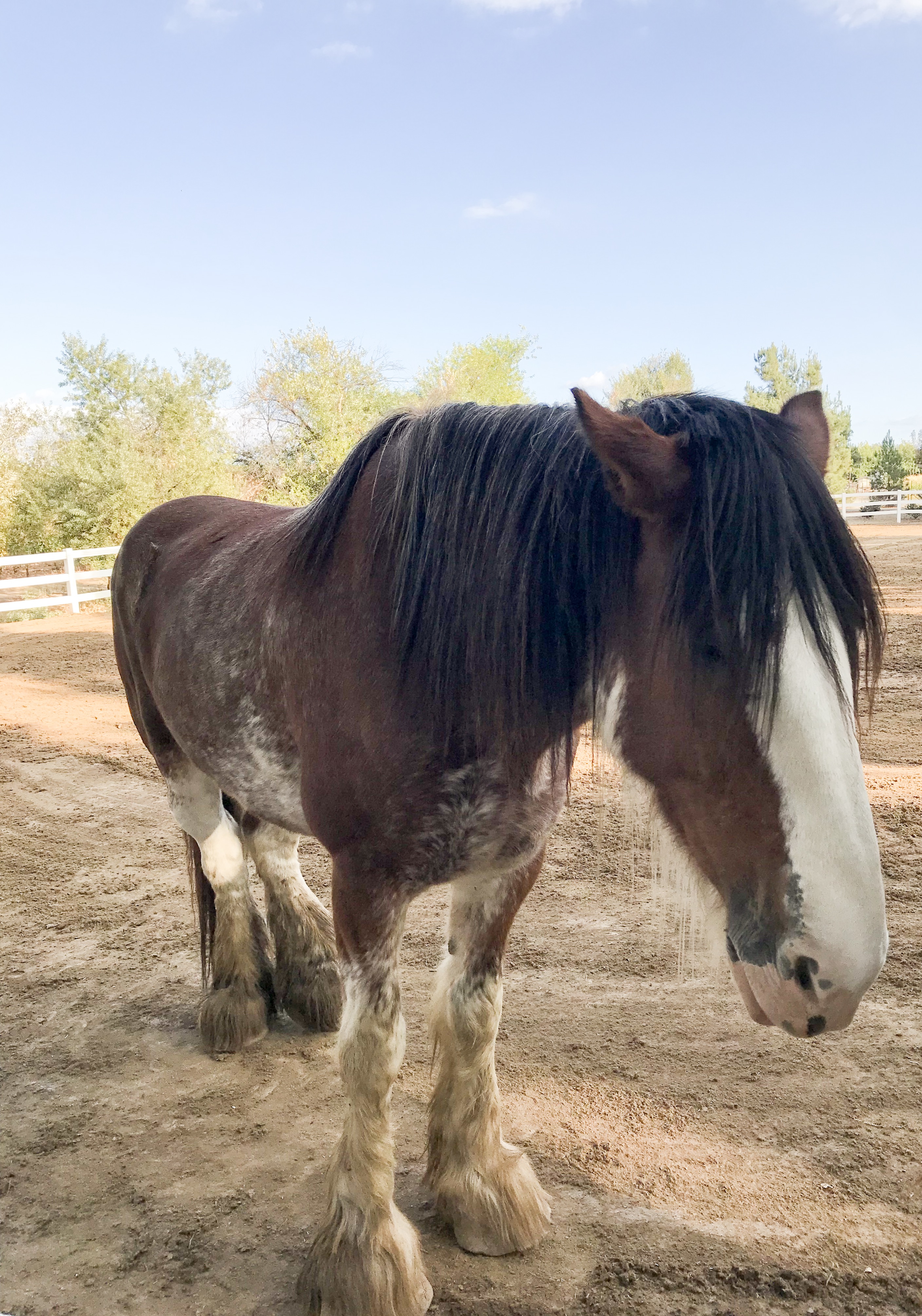 Their White Merlot is their signature wine and we enjoyed it while sitting outside in the crisp fall air.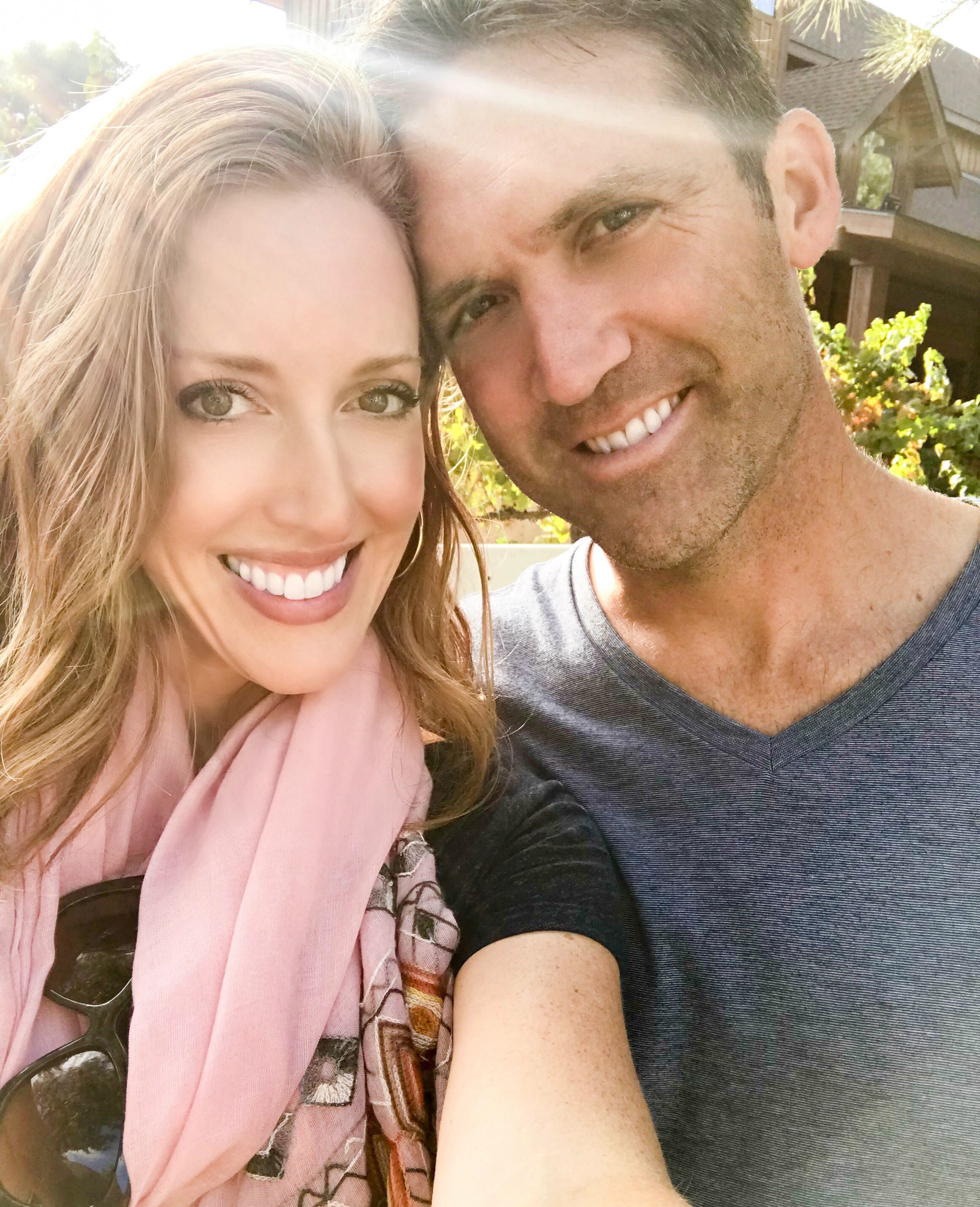 Peltzer Family Cellars
Next on the list and recommended by our friends was a stop at Peltzer Family Cellars. It's one of the newer wineries in Temecula and has a separate farm area with pumpkins that is open during pumpkin season. Peltzer has by far one of the coolest views and an awesome setting to sip wine. If you love a farmhouse country feel than their large barn, expansive wine barrels, and little farmhouse details make your wine experience that much better.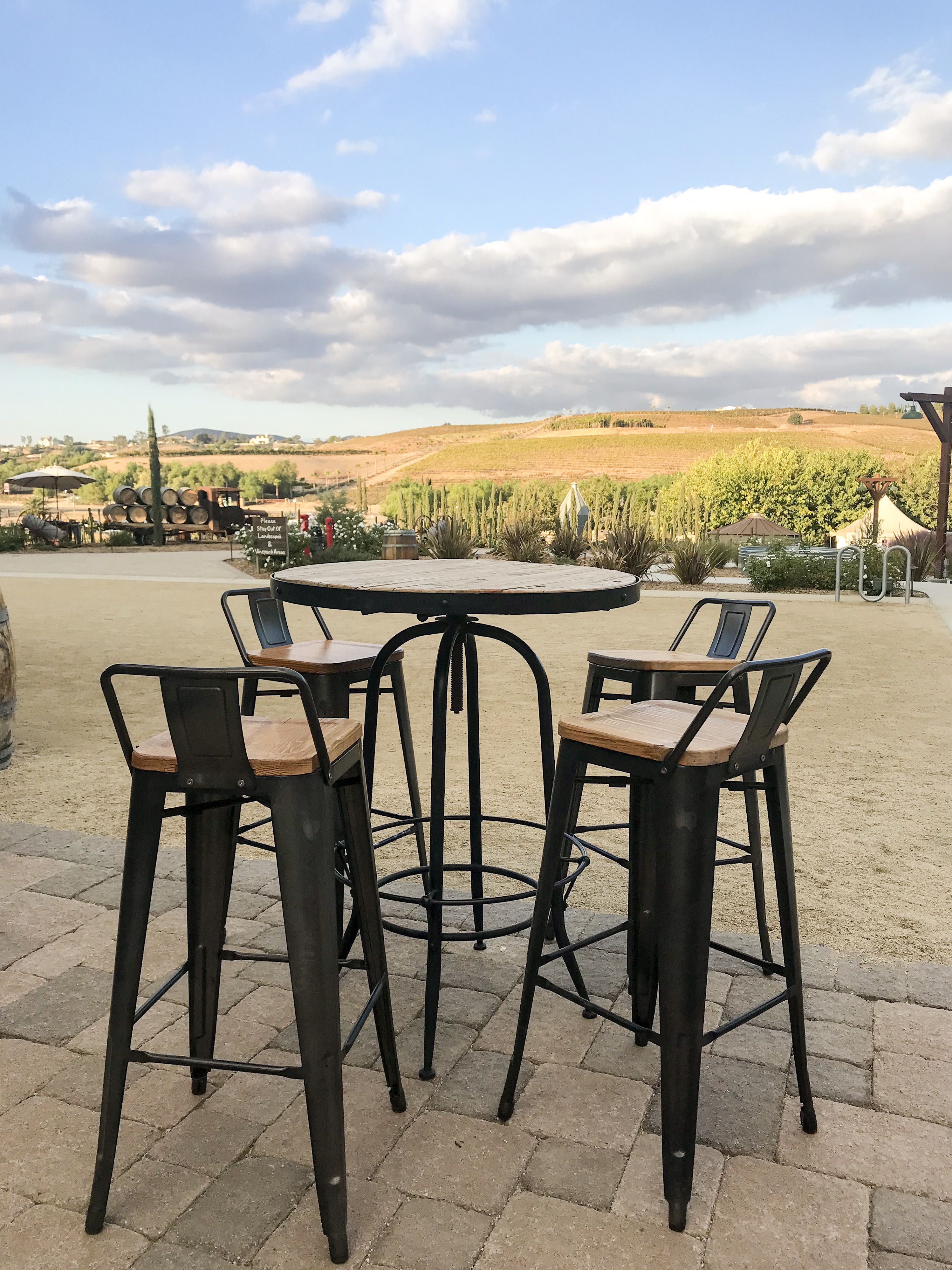 I love the juxtaposition of palm trees and grape vines next to one another. So California!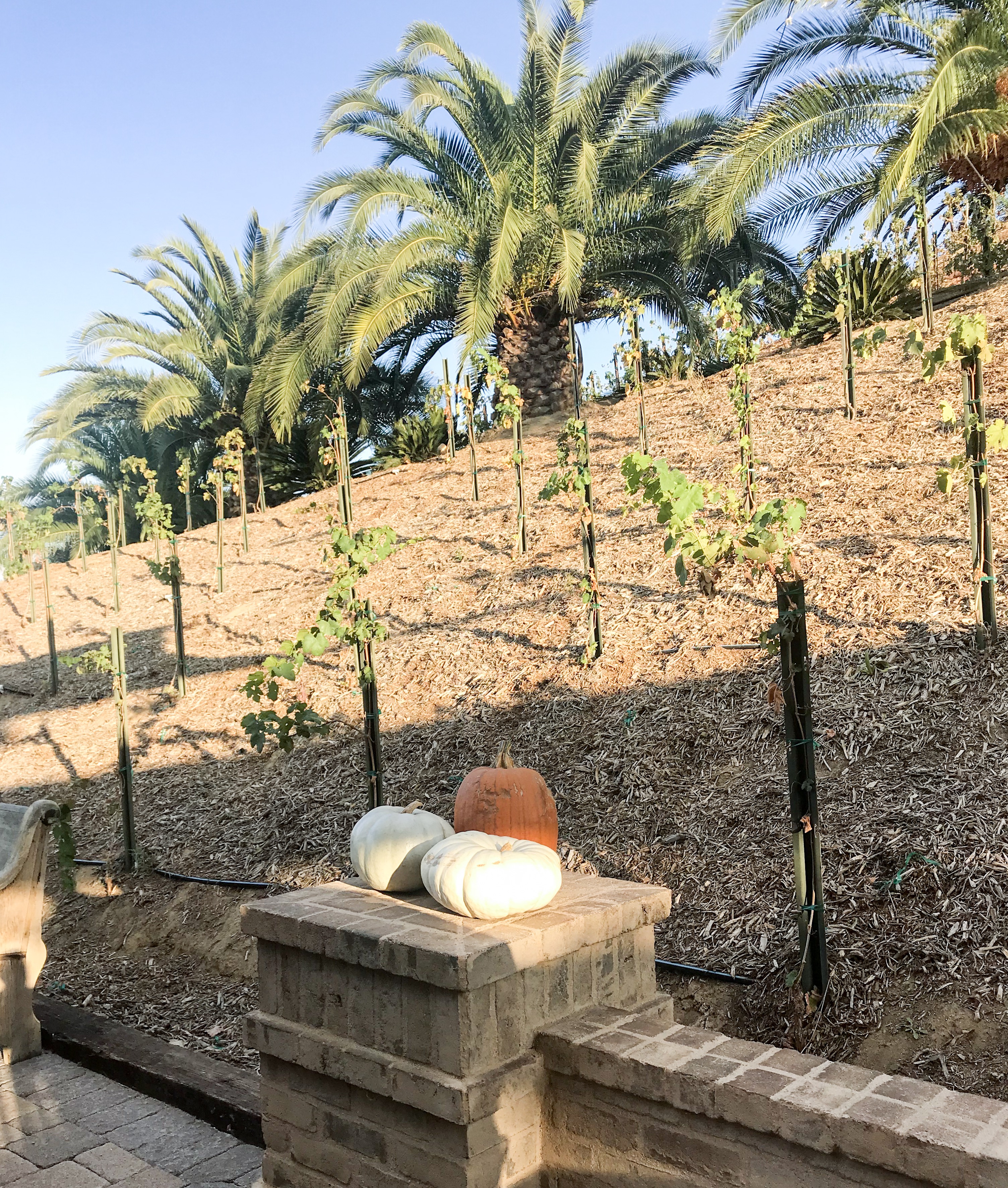 Peltzer has the most amazing outdoor space including this little area that has their slogan – Sip Sip Hooray.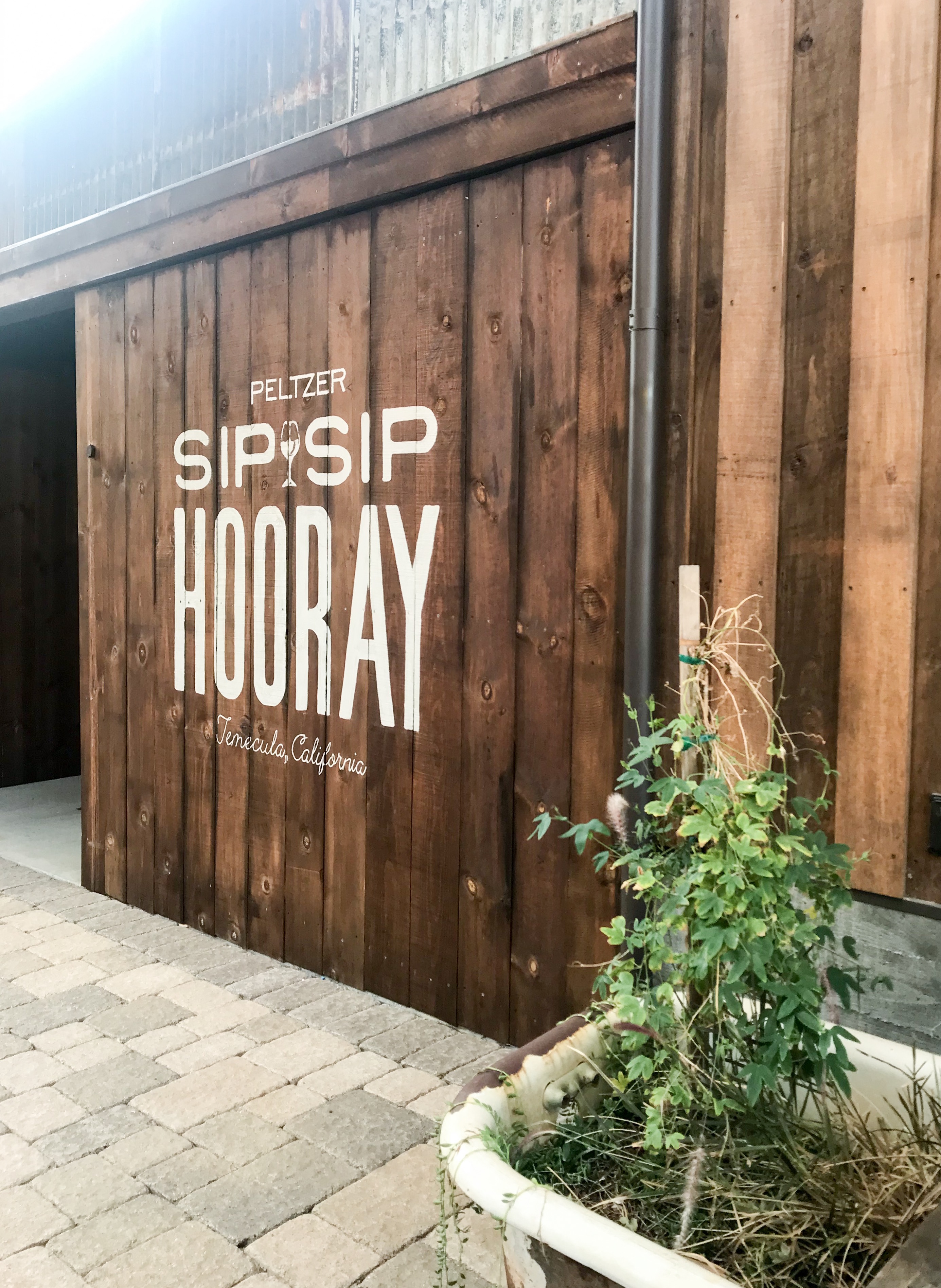 If you head to Peltzer make sure you try their Rustik Red – it's soooo good!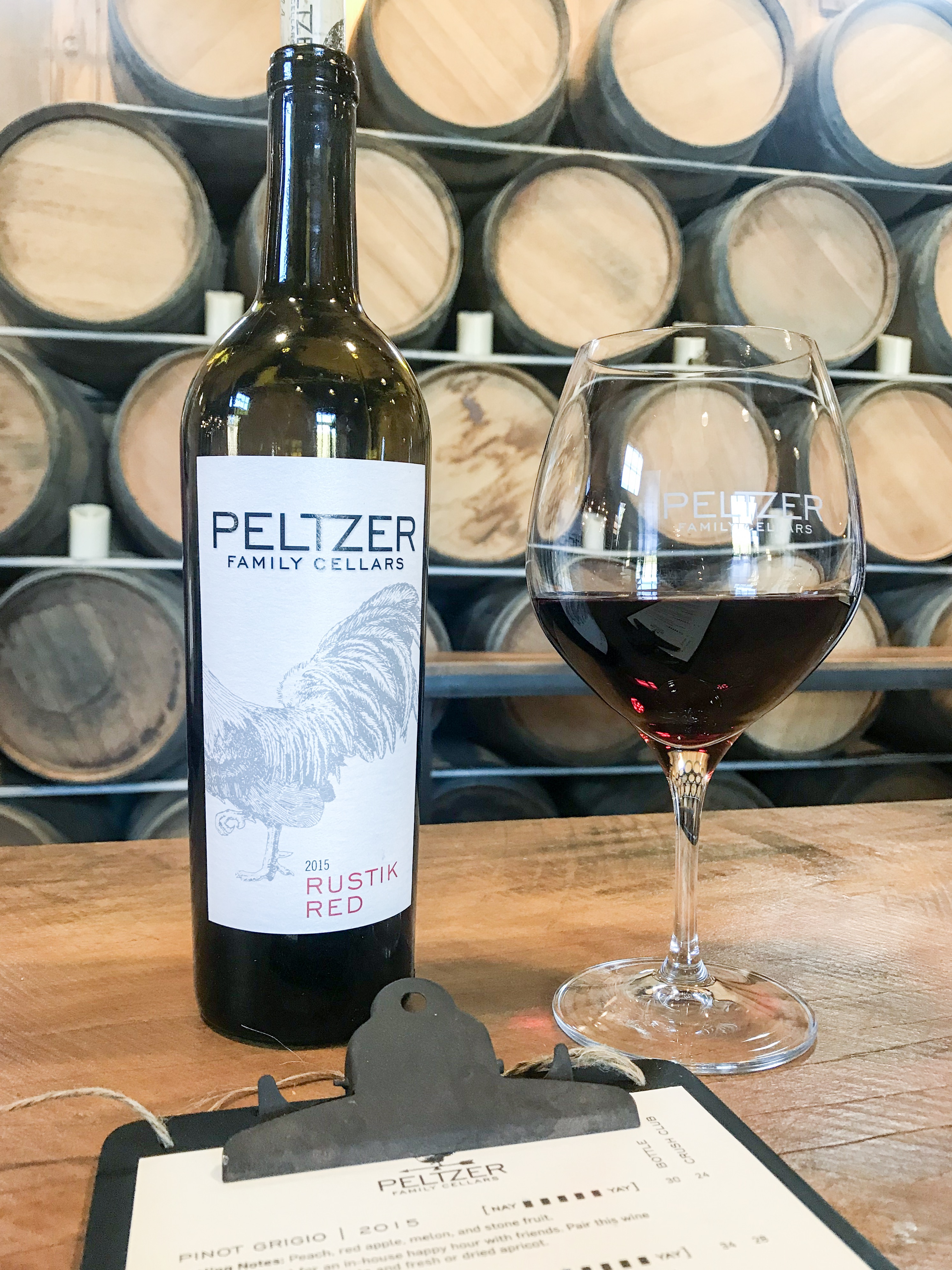 Of course I couldn't resist a picture of this gorgeous olive branch flower arrangement – total inspiration and right up my alley!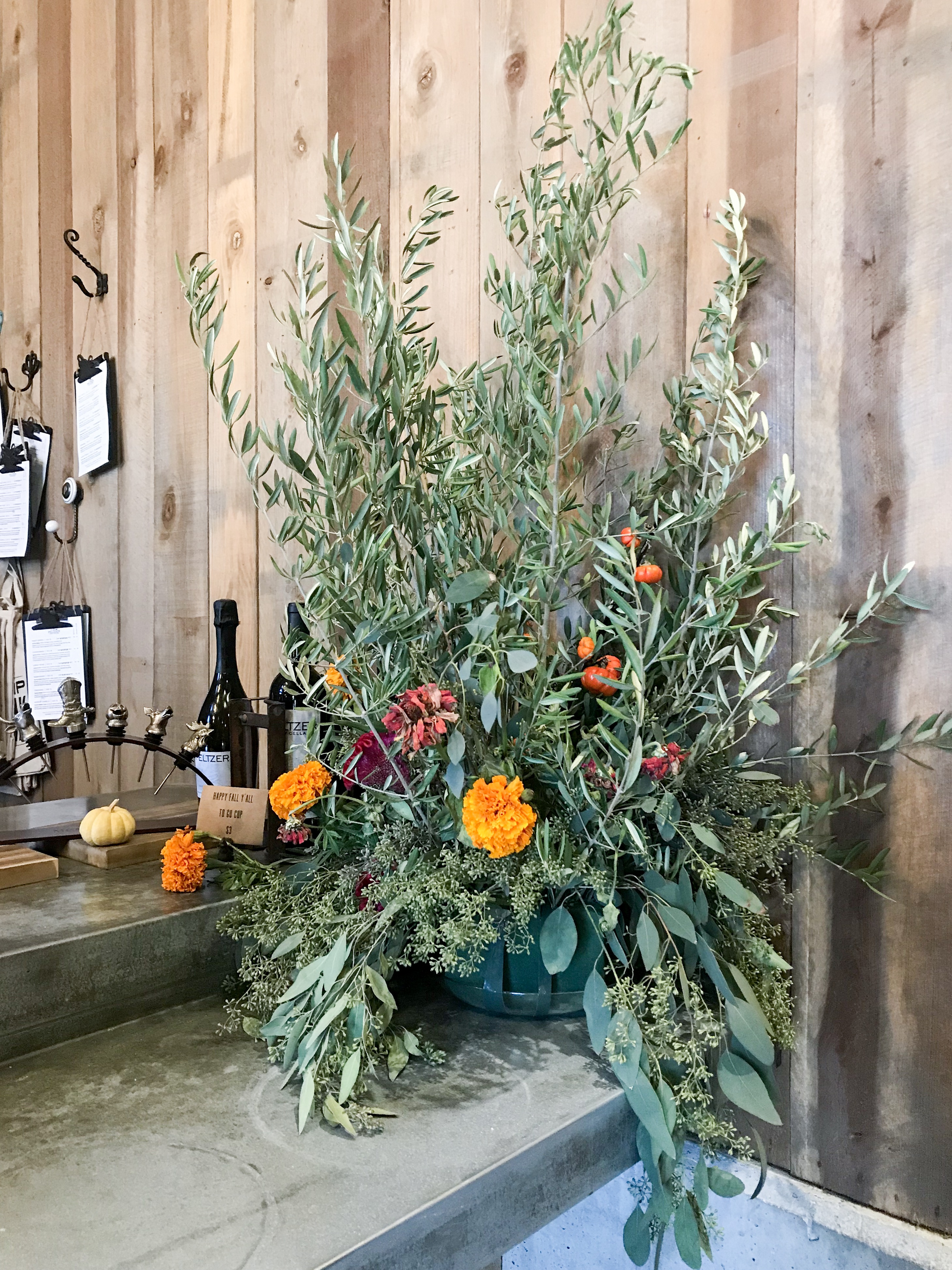 Look for Mandy for your wine tasting experience. She was the best – super knowledgeable and as kind as could be. We are toasting with their Prosecco – which was to die for! Thank you again Mandy!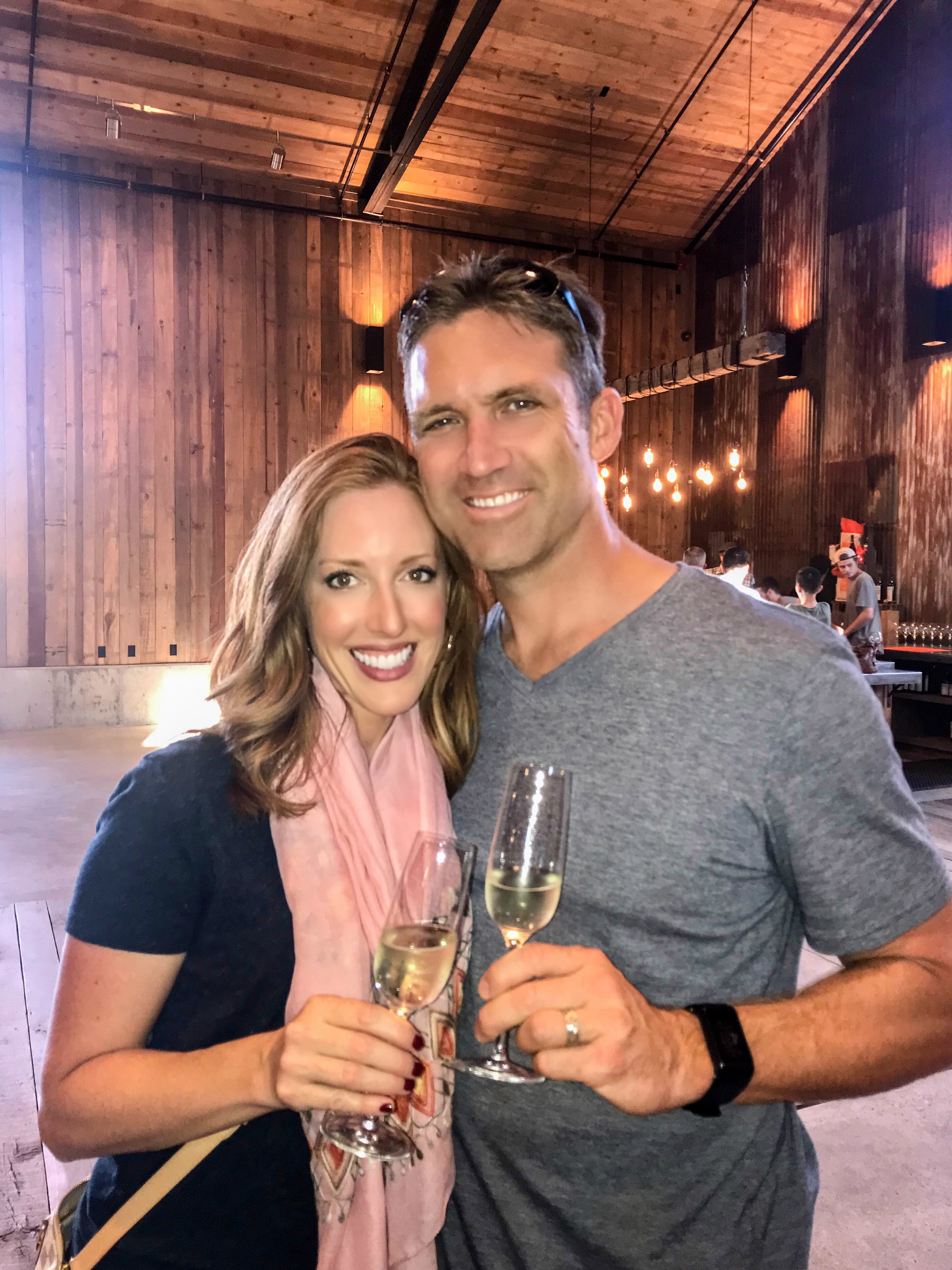 All of the vintage touches were amazing including this tractor.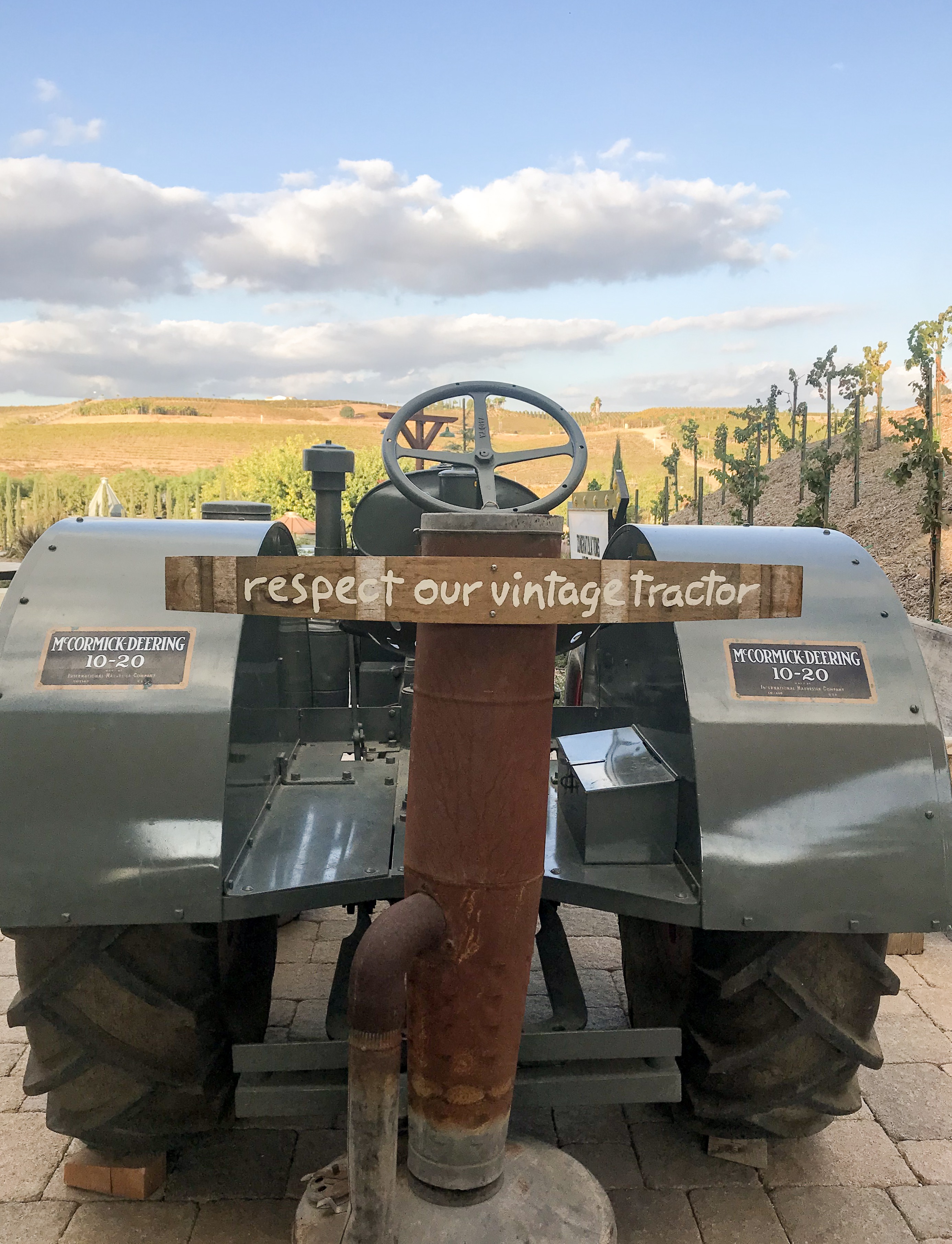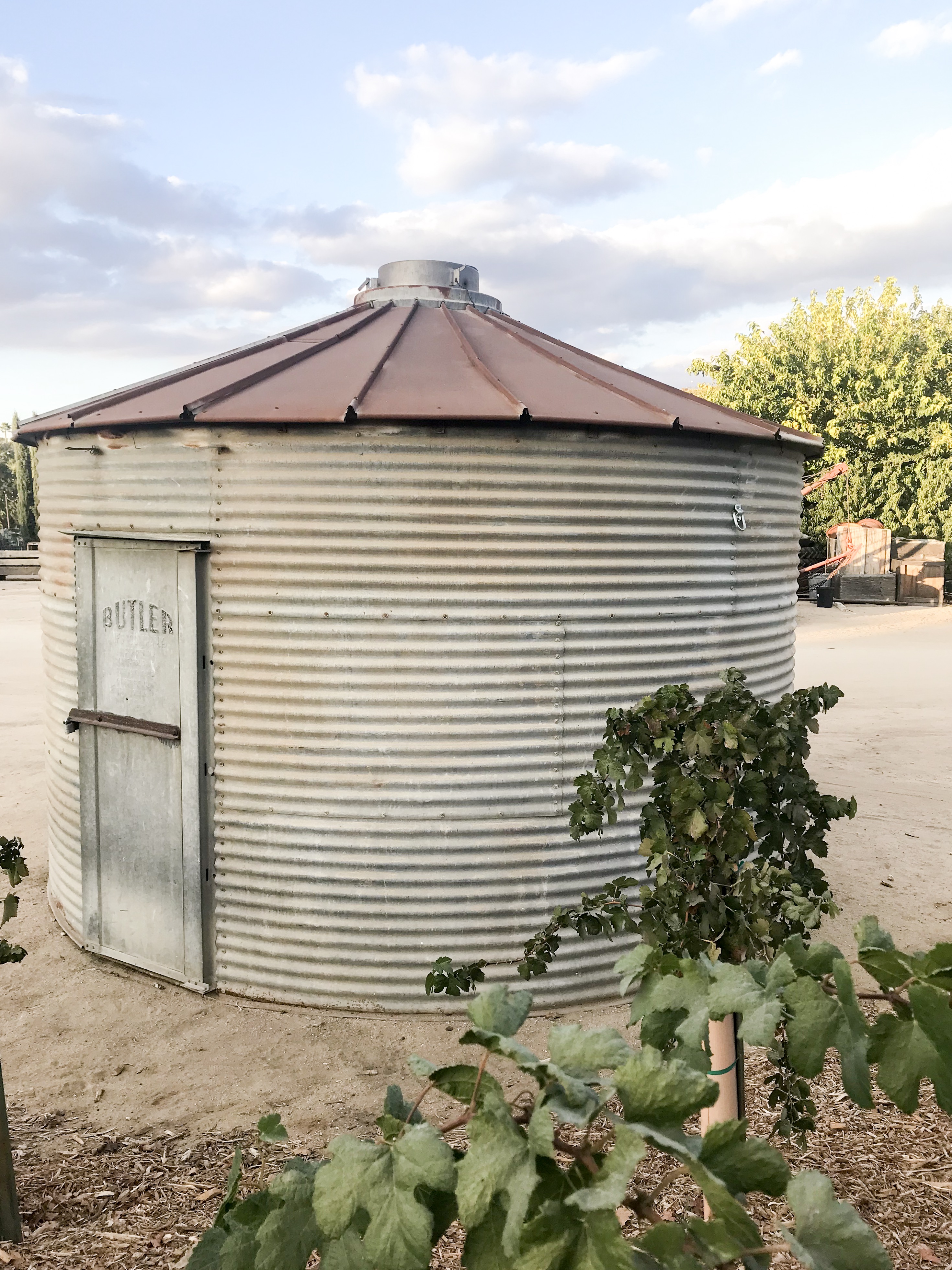 Our ten year wedding anniversary celebration – filled with a lot of smiles, love, laughter, amazing wine, great food, relaxation and strolls down memory lane. We are so glad we chose Temecula to celebrate this time together. We didn't take a hot air balloon ride but I've heard it is an amazing experience. I had to capture this shot on our way out – so pretty.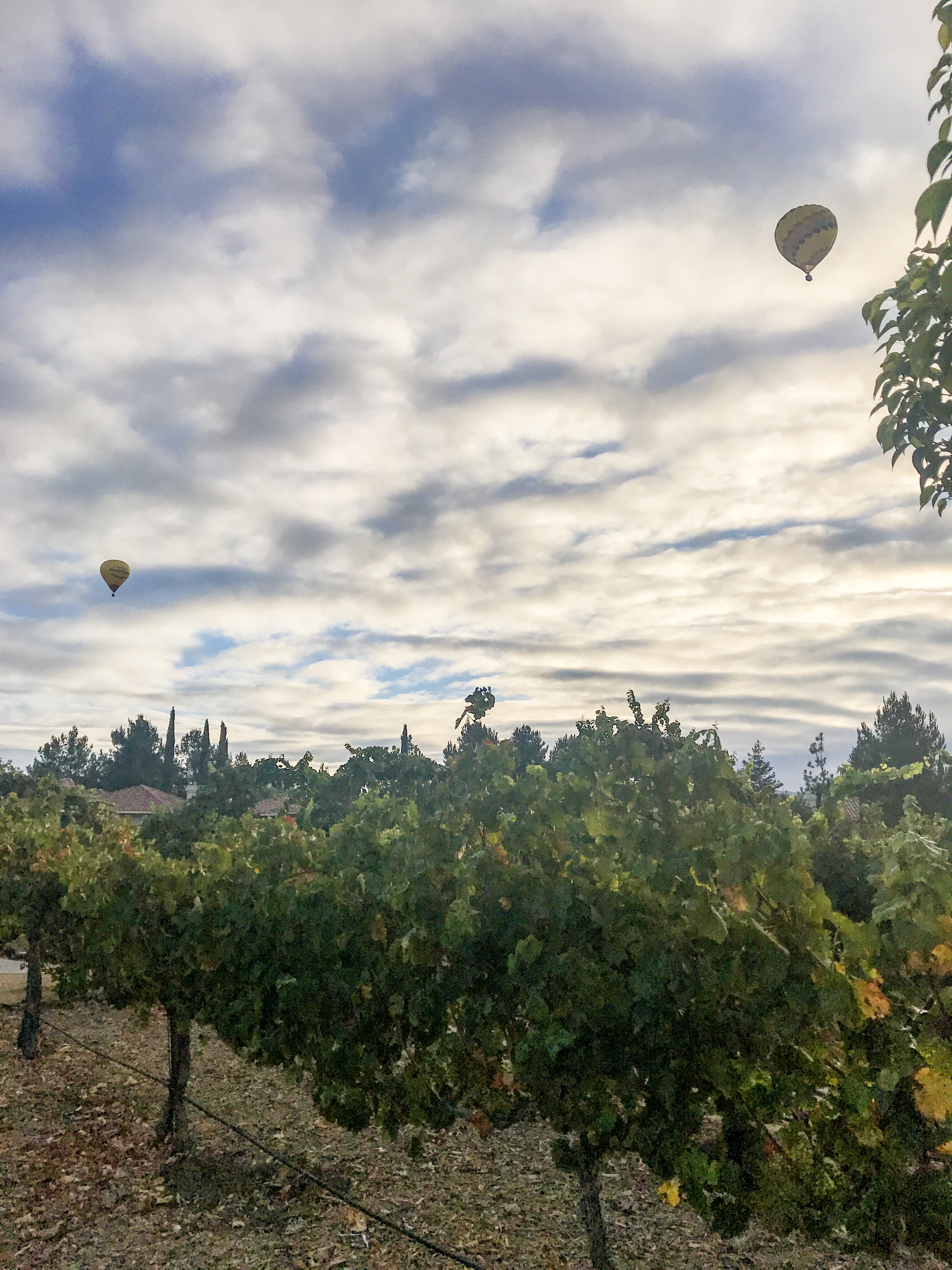 My 10 Pearls of Marriage Wisdom
I'm leaving you with my pearls of marriage wisdom from what I've learned in our ten years together to keep a marriage strong, healthy, committed – not perfect. Because remember – perfect doesn't exist.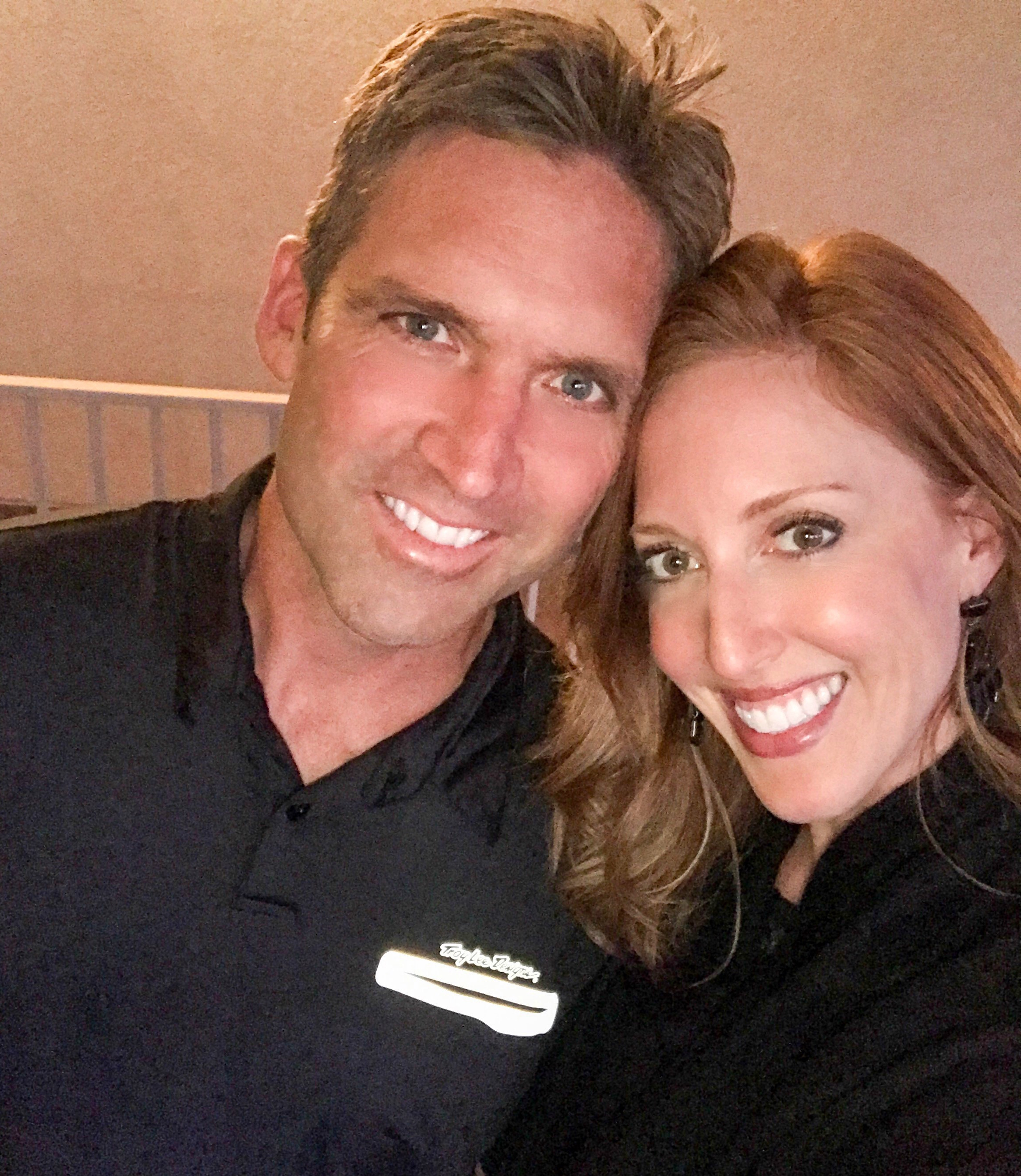 10 Perils of Marriage Wisdom
Never try to change one another. Support each other in becoming the best version of yourself.
Ask for what you need. We all have different needs and ways that make us feel like our love bucket (as corny as that sounds) can be filled. For example – neither one of us care about gifts or material objects we much rather enjoy experiences and time together.
Stay committed and united in your beliefs. Don't let the pressures of society make you feel otherwise.
Understand and respect.
Know and learn how to apologize when you aren't able to do either of these two things – understand and respect.
Take away unrealistic expectations and unnecessary pressure.
Believe in one another and make your own family traditions – honor those traditions every year.
Give each other a break and give one another time to live out hobbies and passions that are independent of your relationship. Remember you don't have to do everything together!
Recognize, acknowledge, show gratitude and honor one another for the differences, strengths, and love for one another.
When all else fails remember to love and give each other a hug.
Thank you for reading this heartfelt and more personal post,

*I dedicate this post to my husband – I love you and the life we have created together. Thank you for always believing in me and supporting my dreams. I am grateful for our life and love for one another. Here's to many more years of health, love and happiness together.
{Our wedding photo location – historic Franklin Square Park, Syracuse NY. Photos taken by James Peluso – Alexandria Photography.}
{Photos taken in Temecula Valley Wine Country are by me & my iPhone and can only be shared with my permission. This post was NOT sponsored rather it was created to inspire and also to support local businesses}
Visit the following links for more info about Temecula Valley Wine Country:
South Coast Winery Resort & Spa
Longshadow Ranch Vineyard & Winery
Save
Save
Save
Save
Save
Save
Save
Save
Save
Save
Save
Save
Save
Save
Save
Save
Save
Save
Save
Save
Save
Save
Save
Save
Save
Save
Save
Save
Save
Save