Today I'm sharing gorgeous white and gold presents for the holidays. It's time to get your presents looking fancy for the holidays with minimal effort and without breaking your budget! I've included affiliate links for you so you can easily shop this post!
It's All About the Wrap
Choose a color scheme and quality wrapping paper. I went with classic white and gold. I then chose this pretty option from a large retailer (linked in this post). It is quality and doesn't rip when trying to get those tight corners! 🙂 Mixing and matching prints is fun – keep it cohesive with similar colors. The gold polka dot and plaid are just one way to vary the patterns.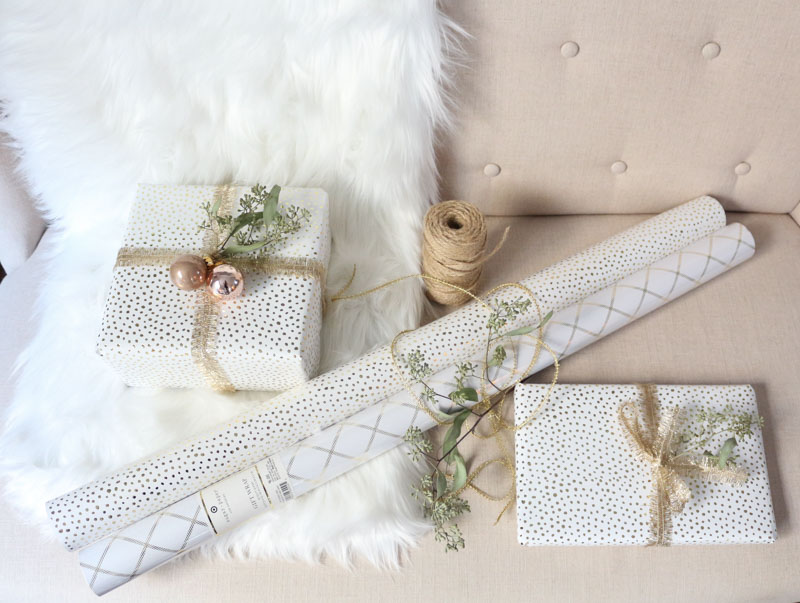 Designate a Wrapping Station in Your Home
I don't have a craft room (and I'm pretty sure I'm not the only one) so I chose my dining room table and little bench for extra space. Voila – wrapping station created! I placed all of the items I needed close by so I didn't have to make any trips around the house gathering tape and ribbon. Fur throw optional – lol!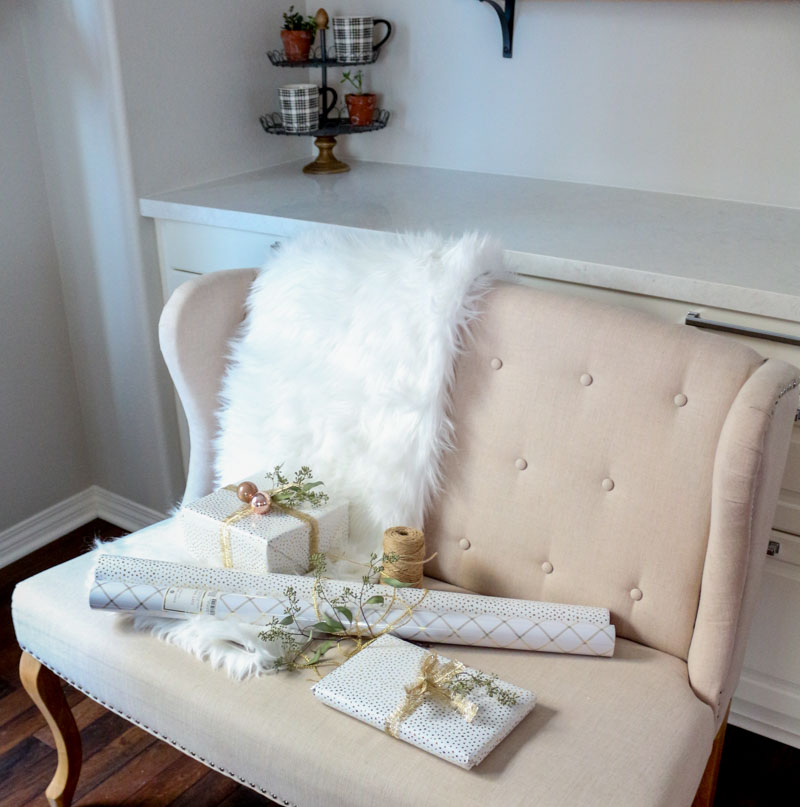 Make Sure You Have the Right Materials & Items to Add Those Extra Special Touches
I recommend craft scissors (they are nice and sharp) to cut your wrapping paper with ease. Gift wrap tape is another essential. Grab ribbon, small ornaments, faux florals, or greenery. These items will add the extra wow factor to your presents. This is where you get to be creative! If you aren't feeling crafty or creative that's ok – I'm giving you some examples below 🙂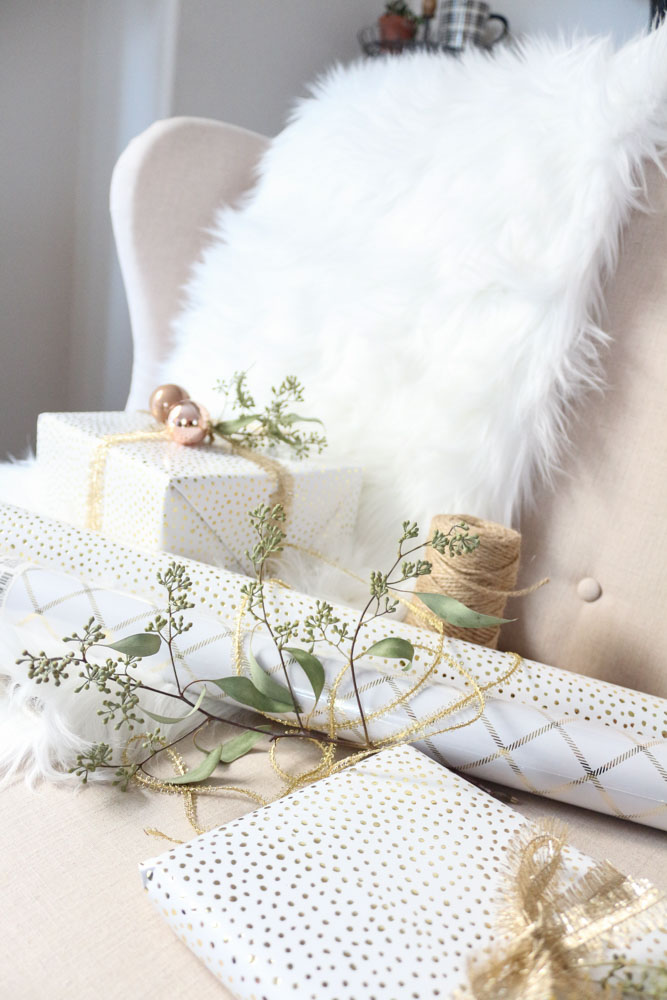 Vary the Size and Shape of the Box
Having a box helps to store your gift and optimize your wrapping game! Your final present will be looking on point – trust me! Different box sizes and shapes help vary the look, I've linked a few below. Also you can trick kiddos, family, or friends by wrapping presents in different shaped boxes so they can't figure out what type of gift it is! Sneaky, Sneaky…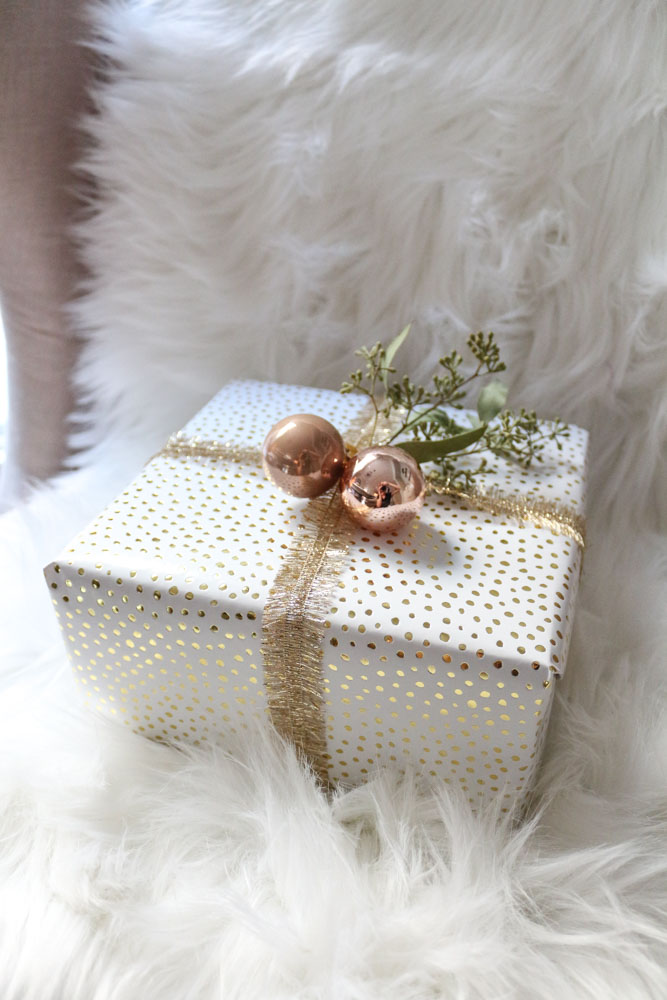 I hope you have enjoyed how to create gorgeous white and gold presents for the holidays! Shop this post using the affiliate links below and leave me a comment to tell me your gift wrapping tips and essentials! I'd love to hear them!
Happiest Holidays to you!
And as always thank you for stopping by!


Save
Save
Save
Save
Save
Save
Save
Save
Save
Save
Save
Save
Save
Save
Save
Save
Save
Save
Save
Save
Save
Save
Save
Save