Today I'm sharing my black sideboard decorated gold, white and green for Christmas. I love this sideboard so much – you can find it here. It's so versatile and I can dress it up and down and for the holidays. A quality furniture investment for sure!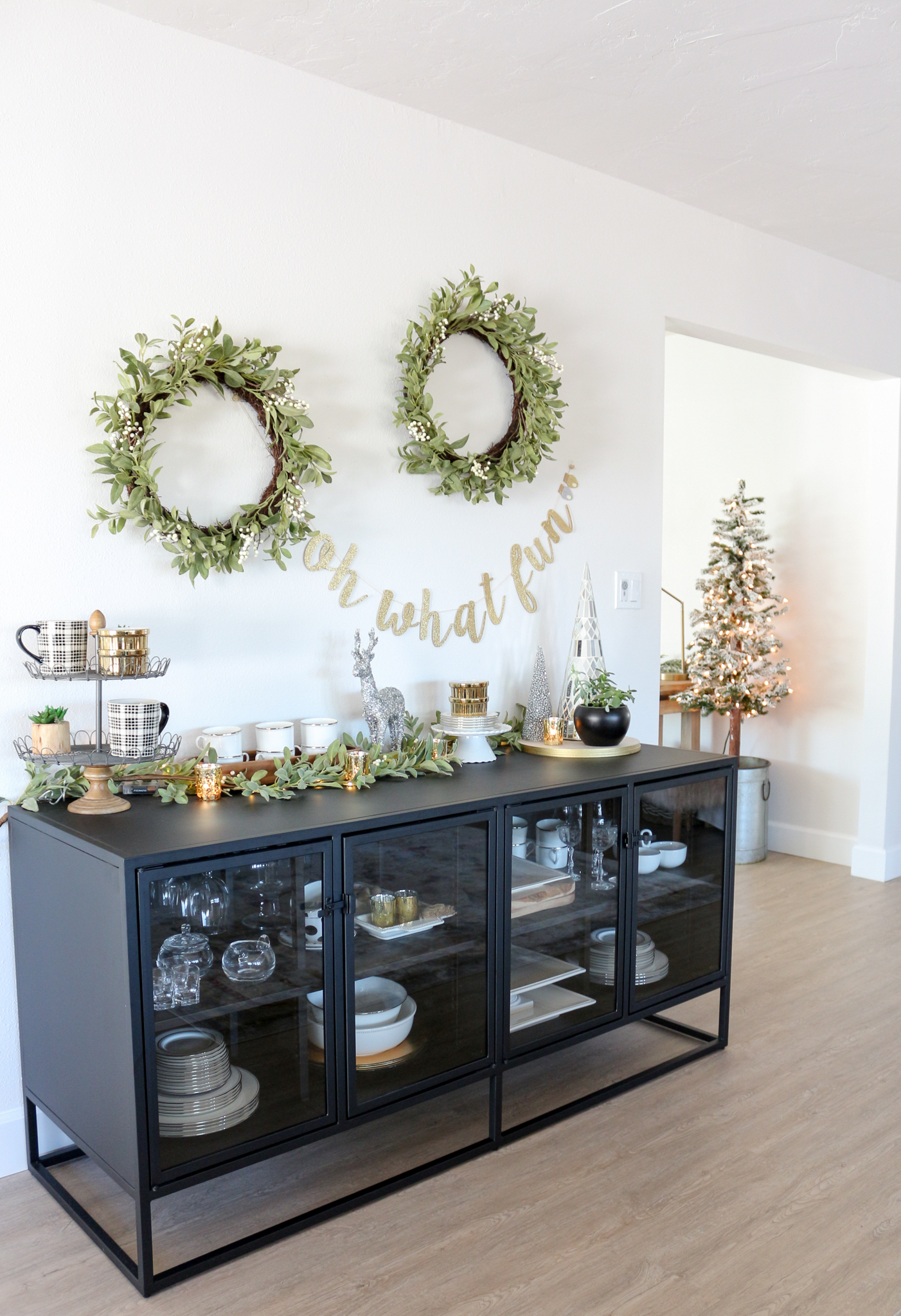 You know my love of black + white + gold runs deep. I had to incorporate my new wreaths and garland for a pop of color!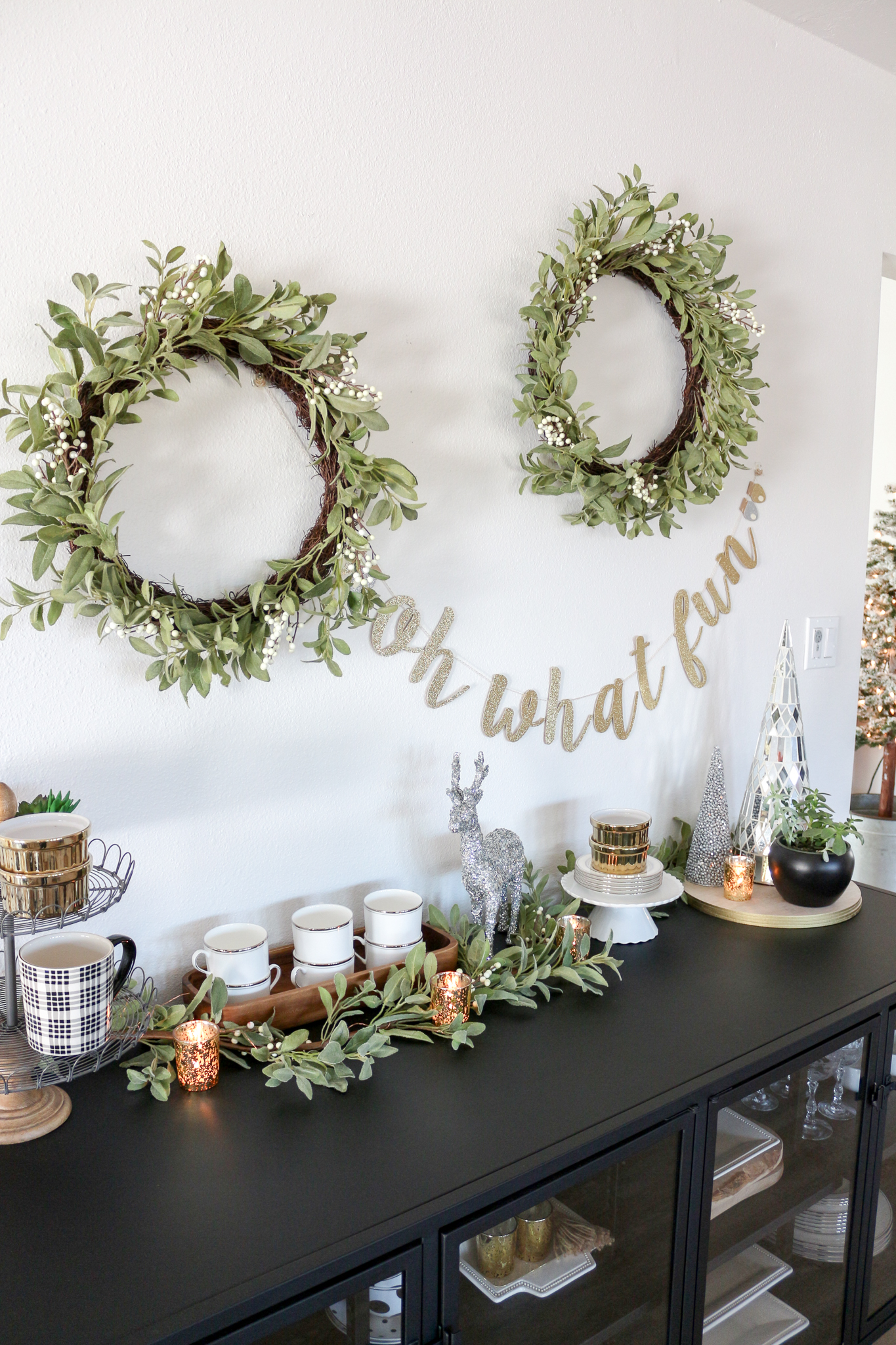 This "Oh What Fun" banner is from one of my favorite Etsy shops – I'll link it at the end of the post! I added it to our mantel last year and love how it looks in this spot in our new home. You can see how I styled this sideboard for Thanksgiving by heading here. For Thanksgiving I added my black and white buffalo check runner – it's so pretty – I was tempted to add it here again! I made small tweaks and changes keeping some of the items the same and swapping out others to add holiday cheer!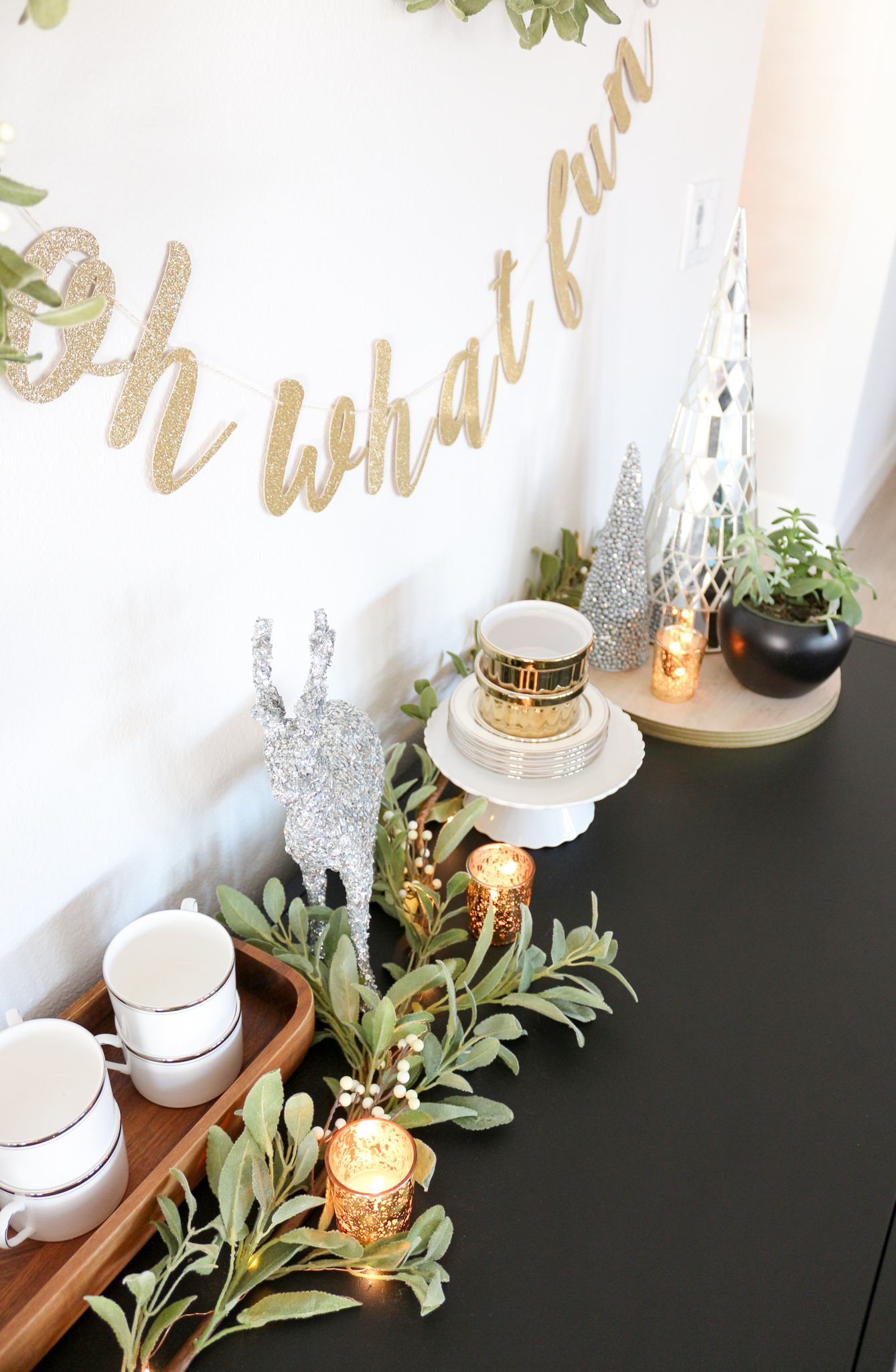 In my recent holiday tour of my family room I shared how to reinvent your decor each year without having to purchase all new items. This is an example – those silver trees and reindeer were purchases I made several years ago. Metallic colors like gold and silver are always great investments that look pretty year after year!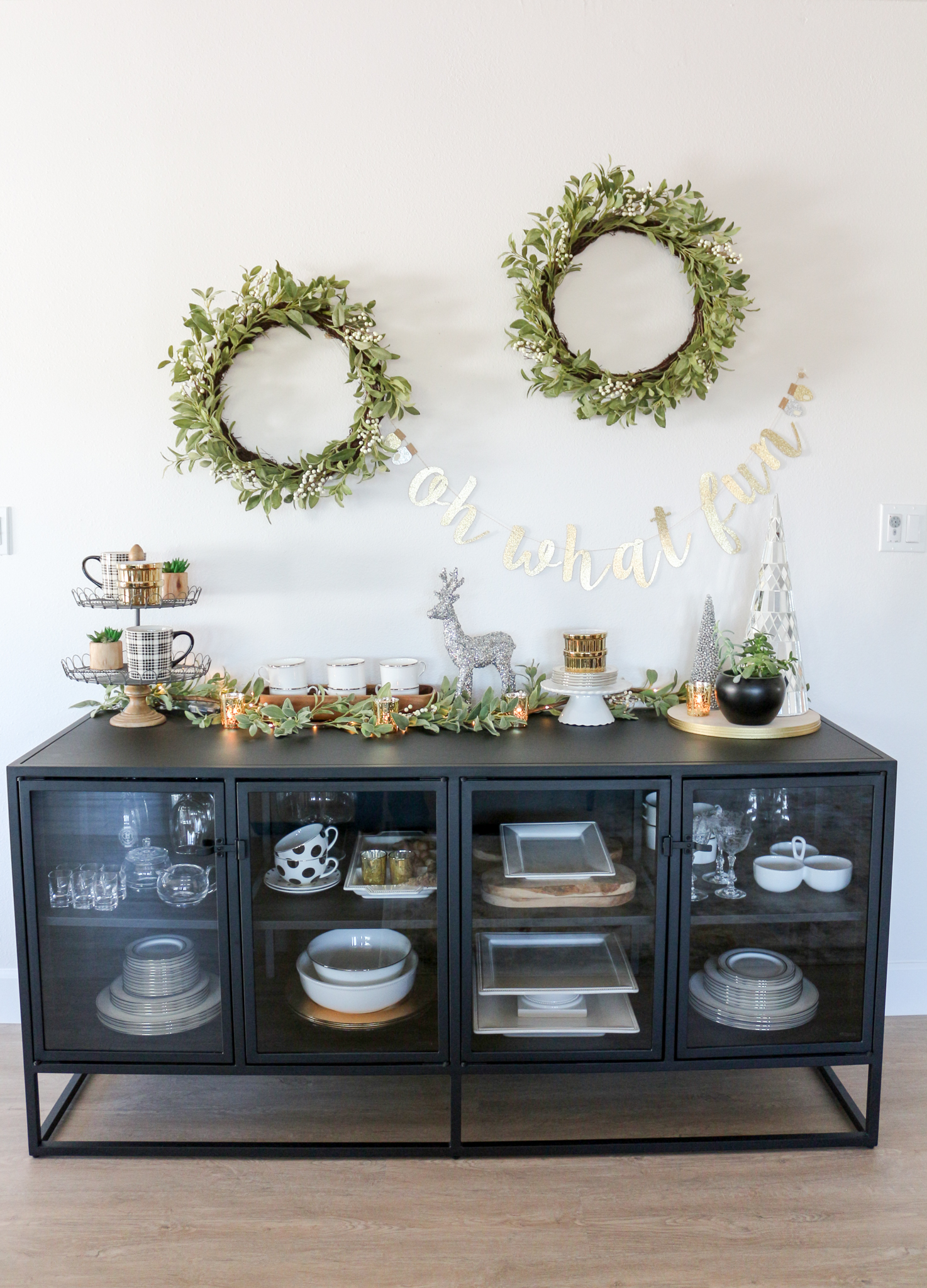 I varied the heights with my tiered tray, cake stand and the silver metallic trees. Twinkle lights add that special touch for the holidays and make everything much more cozy and special!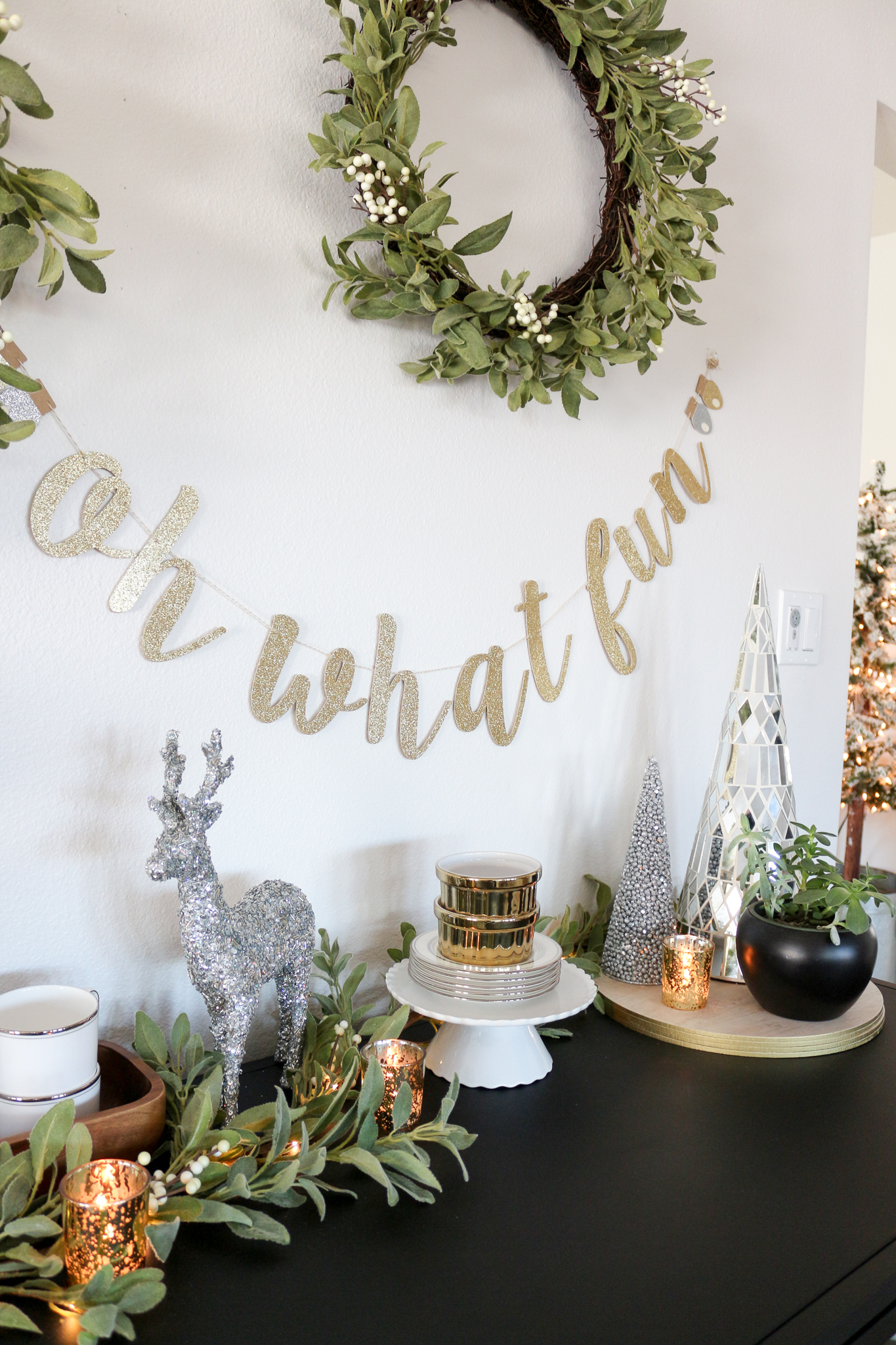 I hope you have enjoyed my black sideboard decorated with gold, white and green for Christmas. I plan on using this this spot to serve all sorts of yummy holiday beverages – hot chocolate, tea, coffee and for sure will be adding some yummy cookies!
For more info on the pretty banner head here.
Shop the Post Below

Wishing you the merriest holidays,
Thanks for stopping by,

*Affiliate links used, all opinions my own.