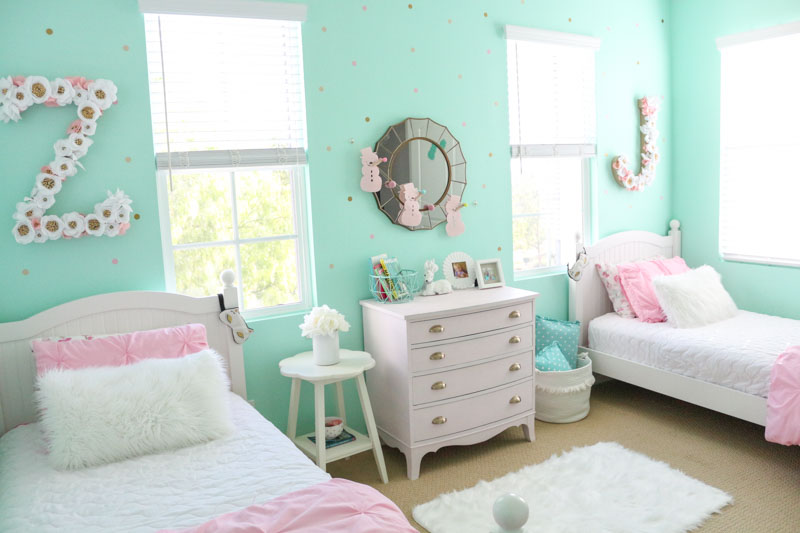 Hi and welcome! If you are joining me from Amanda's gorgeous home at Tale of an Ugly House I'm so glad you are here! Since I recently posted our family room and how to make it cozy for winter I thought I would share something different and how I transformed my girls shared bedroom into a cozy winter wonderland. After putting away their adorable pink tree and Christmas decorations they were both sad. I promised them I would make their room feel more festive with a winter theme to help beat those post-holiday blues.
I gathered a few items I had in the house – a couple of fur pillows, my white fur rug and made a pink snowman garland. This garland was so easy to make. I purchased the felt snowmen at a post-holiday sale as well as the colorful and adorable pom pom paperclips. I took gold string and clear command hooks, and strung it across their mirror. I also snagged this little white reindeer that was also on sale and adds to the winter vibe.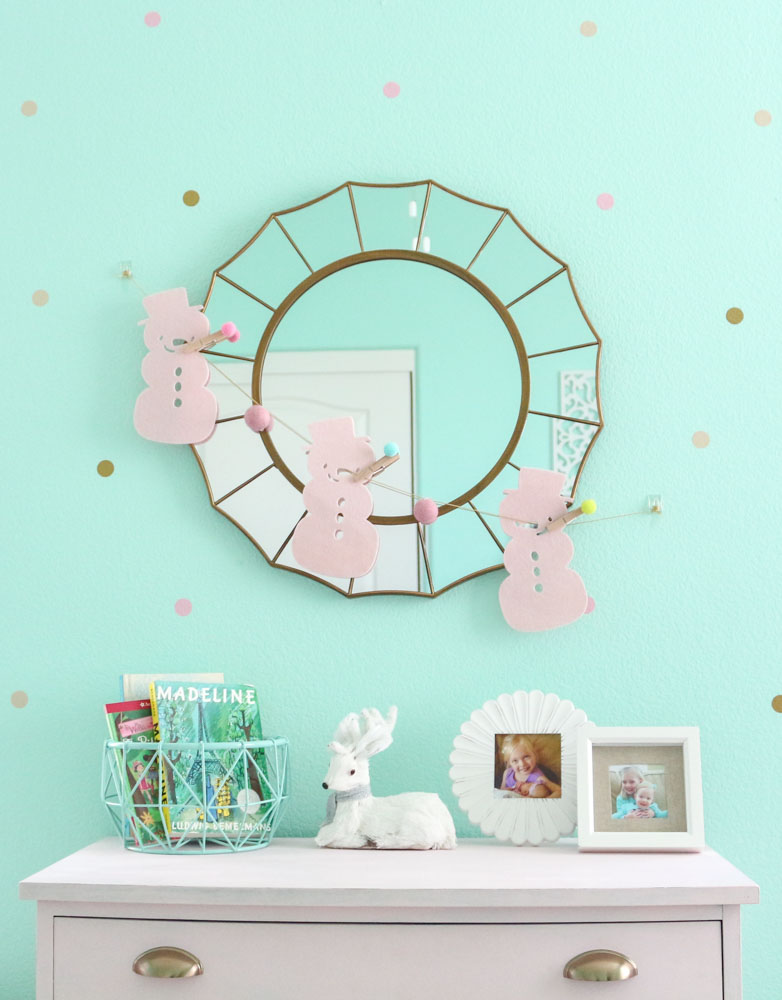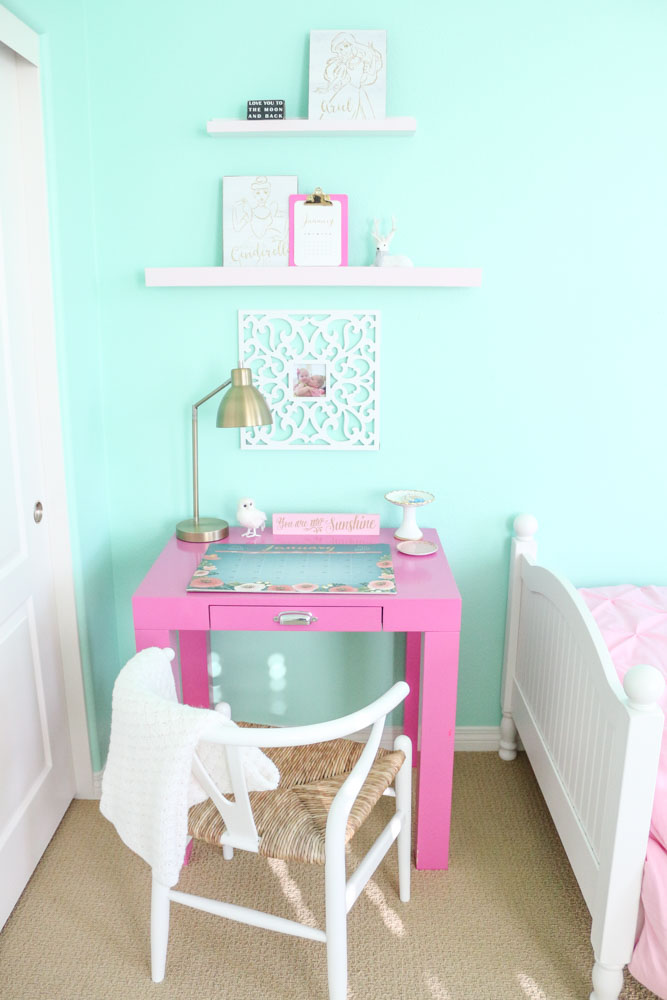 We recently purchased this adorable pink desk for my oldest and she loves to do her homework, read, and write in this little spot. The chair was a total score marked down but still in great condition. Starting the new year right we added a brand new floral desk calendar and gold sparkly princess signs to their shelves that they just love. I draped a knit blanket that my grandmother crocheted over their desk chair for an extra cozy feel.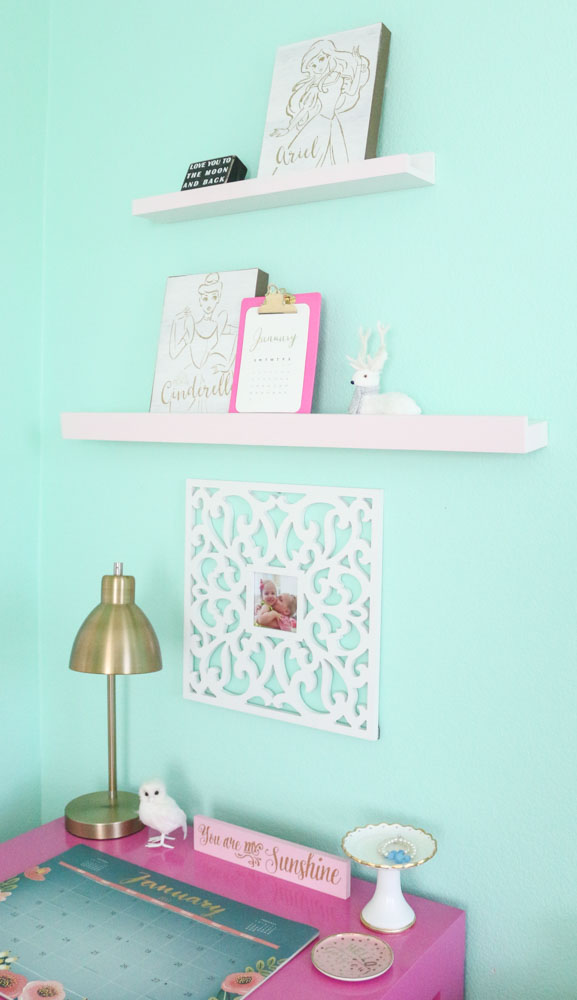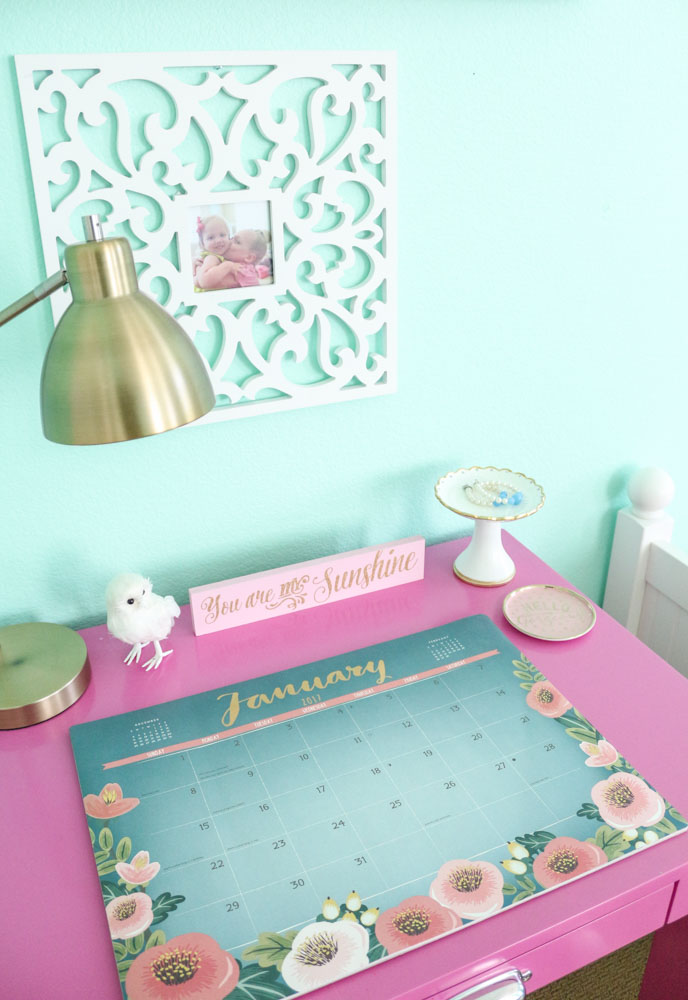 I took my new white fringe basket and used it to store their extra pillows. This basket just reminds me of winter and I'm obsessed with the look of the fringe!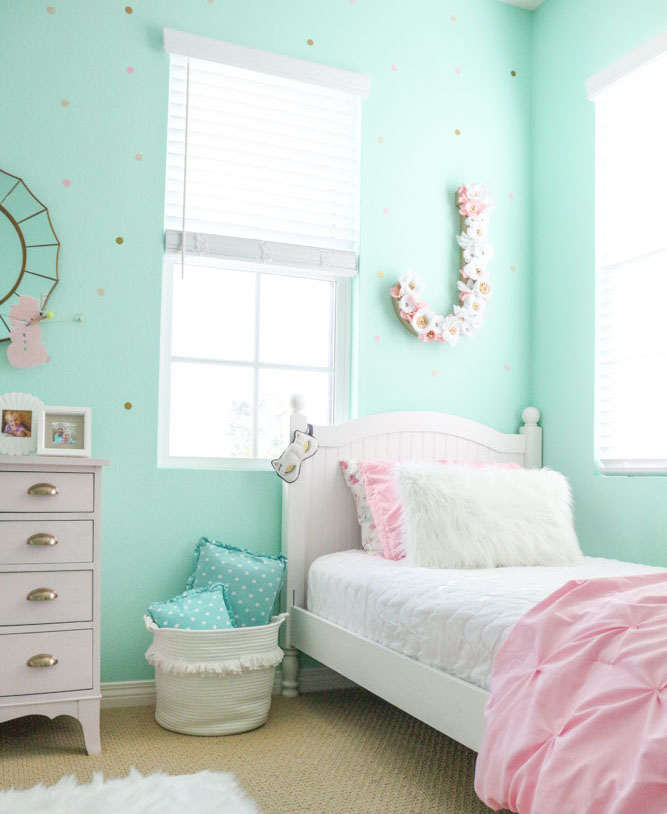 I also added their adorable kitten sleep masks to their bed post that Santa brought them. To learn more about how I painted their vintage pink dresser you can find that post here.
The large felt flower letters above each bed were made by one of my favorite Etsy shops. Victoria is so talented and we collaborated last year to make my vision come to life – she executed it perfectly and love how they turned out!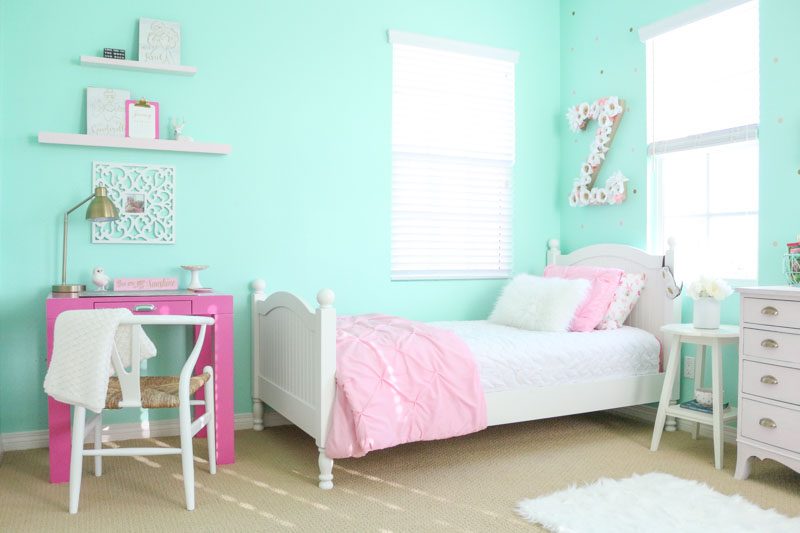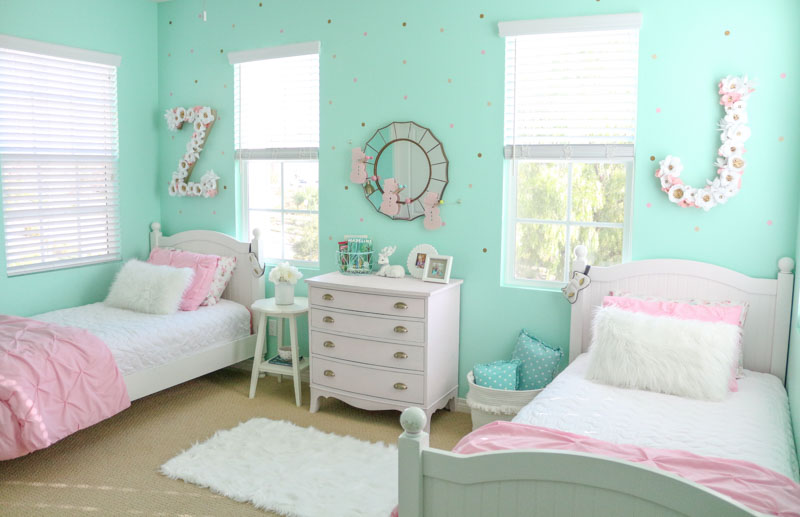 Thanks for stopping by to see my girls shared cozy winter bedroom. I hope I've inspired you to add a few winter touches to make your kids bedrooms extra special during the winter months. Make sure to head to the next winter home tour with my friend Alley and her beautiful home at Life of Alley. And for more winter home decor inspiration see the other talented bloggers below that I've joined for this tour – they are all amazing!

Save
Save
Save
Save
Save
Save
Save
Save
Save
Save
Save
Save
Save
Save
Save
Save
Save
Sa

*Affiliate links used, all opinions my own.
Save
Save
Save
Save
Save
Save
Save
Save
Save
Save