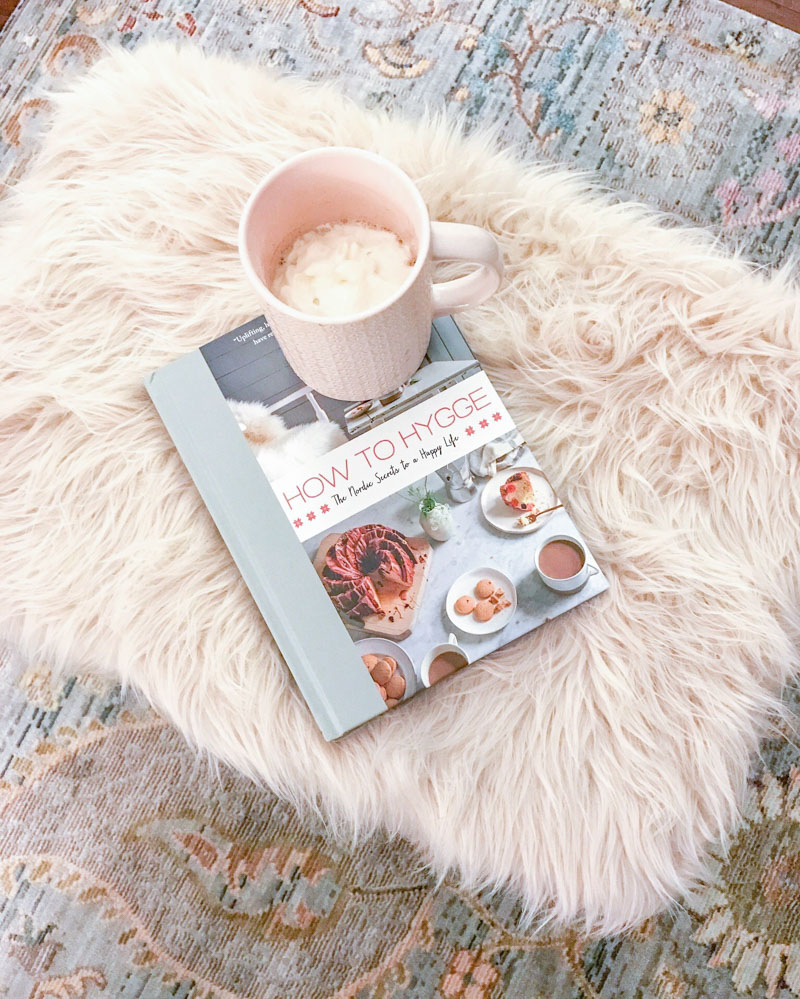 Hi and welcome! If you are heading over from my Instagram then you may have seen a few of my recent posts about my new obsession with everything Hygge. I'm currently reading a couple of books that are all about this Danish concept and I'm completely hooked and enthralled with the meaning and how to add Hygge elements to our home. I will link a couple of fun resources about Hygge at the end of this post but first I want to share how I've incorporated elements of Hygge in our home and how you can too! There are easy ways that don't cost a fortune and will make your home extra cozy all year round – but especially during the colder winter months. Also I'm not an expert in Hygge but this is my interpretation and you can incorporate what works for you in your home and life – do the things that make your quality of life better! These elements create a cozy, welcoming, and happy home for my family.

Candles, Lighting & Connecting with Loved Ones
One way to embrace Hygge in your home is to take some extra time to light candles, make a fire, grab a cozy blanket and spend time connecting with your family and friends. I love making hot chocolate or tea enjoying the evening reading to my children before they go to bed and then taking the time to connect with my hubby after the kids are asleep. Connecting with your loved ones and friends is so important and I'm trying to take more time at night to disconnect from social media and work emails. It's so easy to get sucked in and I'm trying to set limits for myself so I make sure I have time to disconnect and reconnect with more purpose and intention with my loved ones. Sometimes we will just relax together on the sofa watching our favorite TV shows or movies – with a candle lit and a fire (if it's cold). It doesn't have to be fancy – think relaxing and cozy!
Lighting is also a big factor with Hygge and this picture from Instagram below that I shared a few months ago demonstrates how lighting can make a big difference in the mood and ambiance of your home – I always receive really positive feedback when I share my home with the lighting on! Add pockets of warm lighting throughout your home and eliminate any harsh lighting or lighting that is too bright or white for a more Hygge home.
Another way to add Hygge is to add candles to your home. I love soy candles and I always crave a fresh scent – my current favs are coconut mango – it smells so natural and amazing! The soft glow of light coming from the candle makes it super cozy. Here's another picture from IG of our kitchen – I love the night lighting and candle – so cozy!
Add Plants, Greenery, & Flowers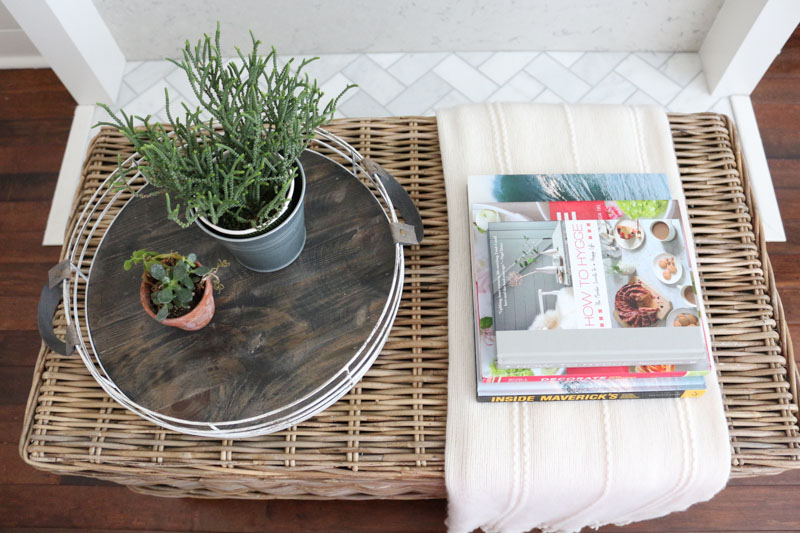 Another way to add Hygge to your home is to add live plants and greenery. I love adding succulents and orchids because they aren't super expensive, they are easy to maintain and last a long time. Copper, rose gold, and gold pots add warmth to your space. I also love buying fresh flowers at the market because they instantly add a cheery and happy vibe to our home.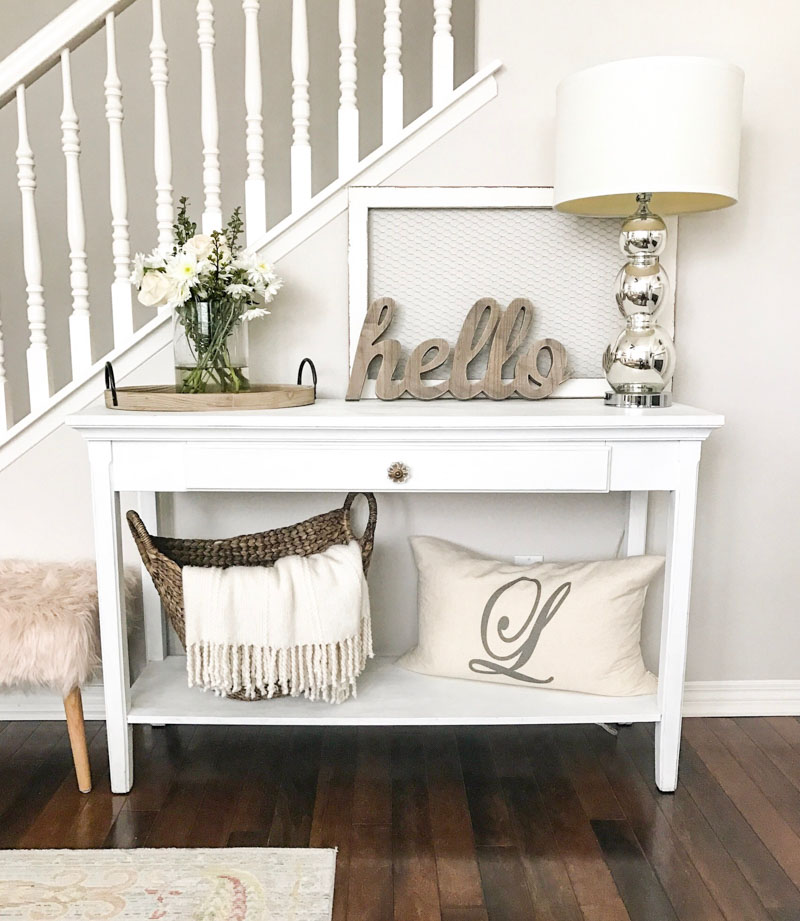 Add Natural Elements, Knit Blankets & Cozy Socks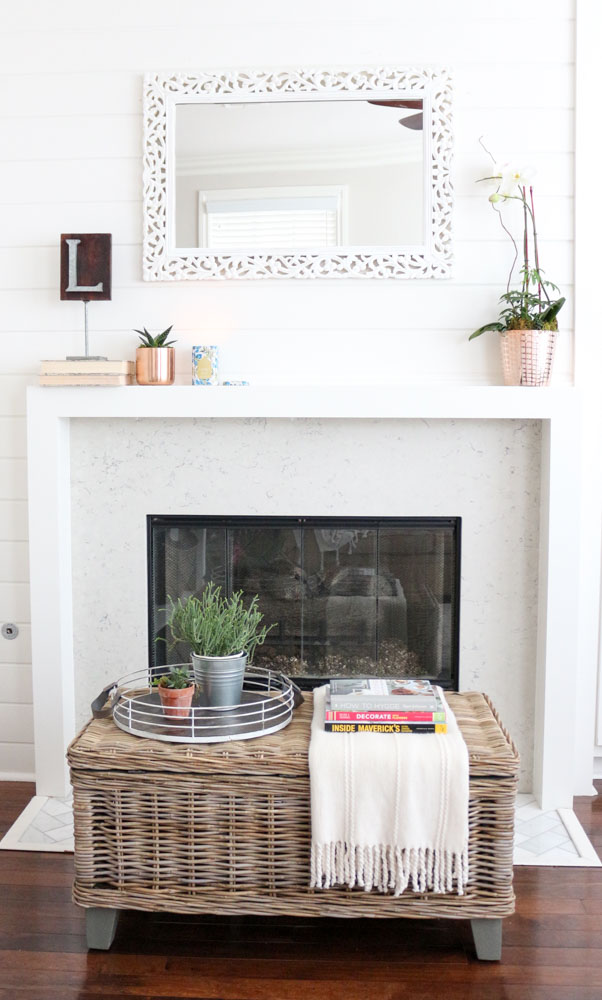 I recently added this rattan coffee table because it adds a more natural element to our space. Also as a  major bonus – it provides storage for toys and extra blankets, this reduces clutter and makes your space feel more open. I also like to have cozy knit blankets easily accessible in baskets or draped over the sofa. Chunky knit throws are all the rage right now – they scream Hygge to me! To up your cozy factor invest in warm knit socks – I have a pair that I purchased before the holidays and they are the best. I've linked a few options for you but here is one of my favorites!


For more Hygge inspo – head over to my family room tour with Hygge elements (this was before my new coffee table) – hopefully you will find inspiration for ways you can incorporate Hygge into your home!
I hope you have enjoyed this post – head over to subscribe to our You Tube channel for more videos and don't forget to subscribe to the blog for the latest updates and posts!
Here are a few resources and recent articles about Hygge that I hope you enjoy ~

This article from the New Yorker, one from the NY Times, and a couple of good ones from Architectural Digest you can find here and here.
Thanks for stopping by,

*Affiliate links provided, all opinions my own.