Every year I make calamari with tomato sauce on Christmas Eve. It's an Italian tradition that has been passed down from my great grandmother Concetta who arrived from Abruzzo, Italy to Ellis Island on March 5, 1913 when she was only 22 years old. I'm sharing the recipe tutorial via You Tube and a free printable recipe that you will find at the end of this post!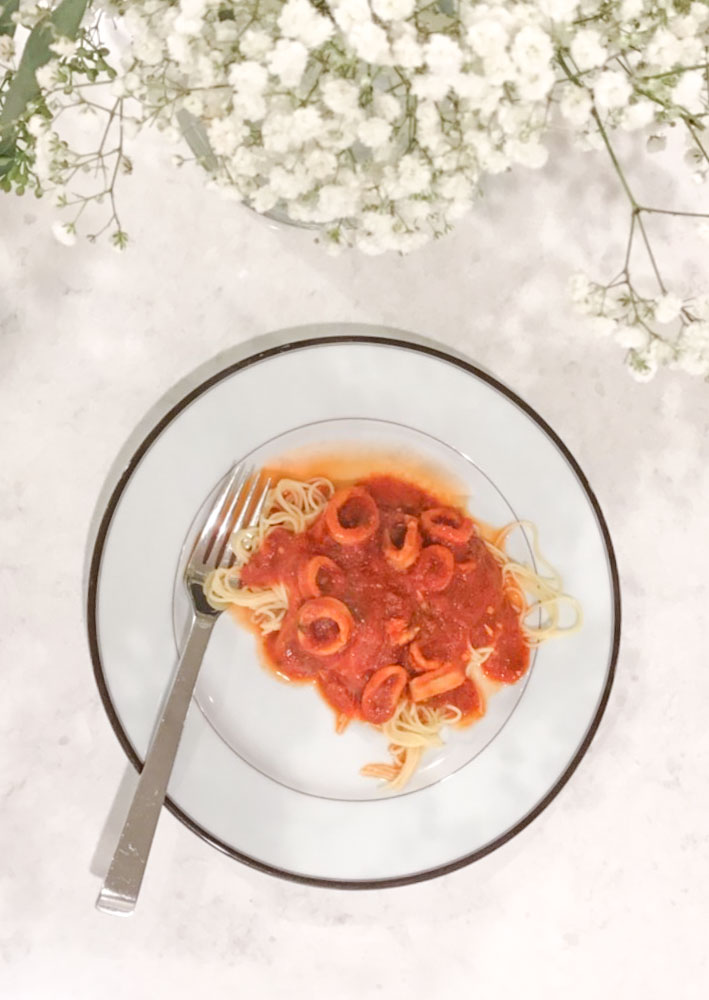 My great grandmother was introduced to this recipe from a friend who was also Italian from Southern Italy. The Feast of the Seven Fishes is a traditional Italian celebration that takes place on Christmas Eve. Over the years we have incorporated different fish and seafood including clams, shrimp, baccala fish (salted cod fish) and my favorite – calamari with tomato sauce.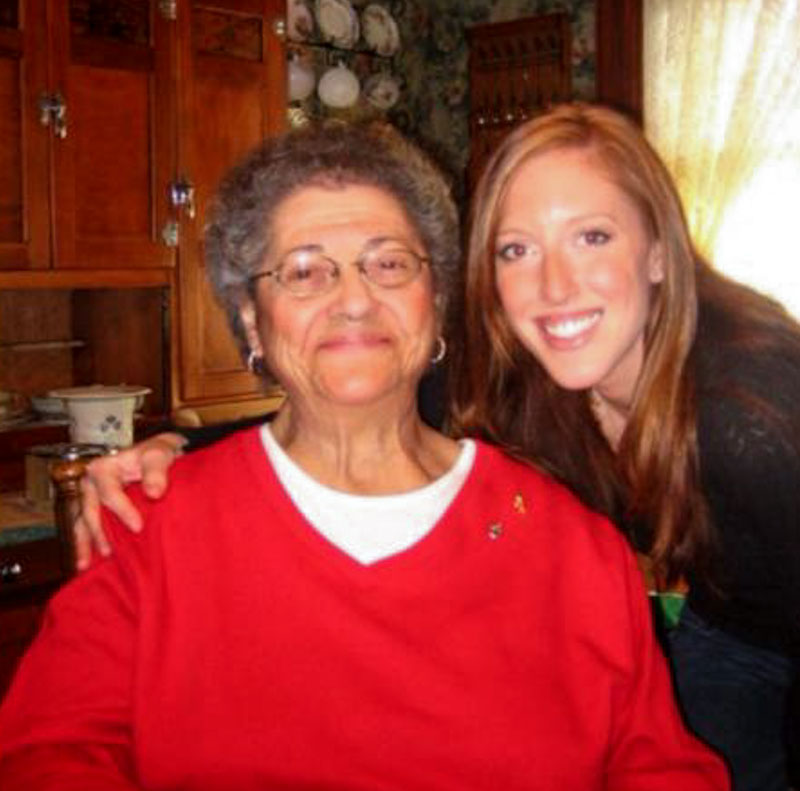 My grandmother taught me how to make this delicious meal so I could carry on this tradition and pass it along to my children. My brother also learned how to make the calamari and together every year we would make it for our family – we were a great team! Now that he has a family of his own it's only natural that we aren't able to spend every Christmas Eve together since he doesn't live nearby – and I sure do miss his help!
Thankfully my husband has stepped in to learn and help. We decided to document making the calamari this year by creating a video so our girls would have something to refer to and enjoy for years to come! The pictures of my grandma and I are from several years ago (before good quality camera images 🙂 and bring back so many memories…note my brother's apron – we for sure had a few laughs that year and had a hard time taking him seriously cooking in that apron! He is an awesome cook and has some serious calamari cleaning skills! lol!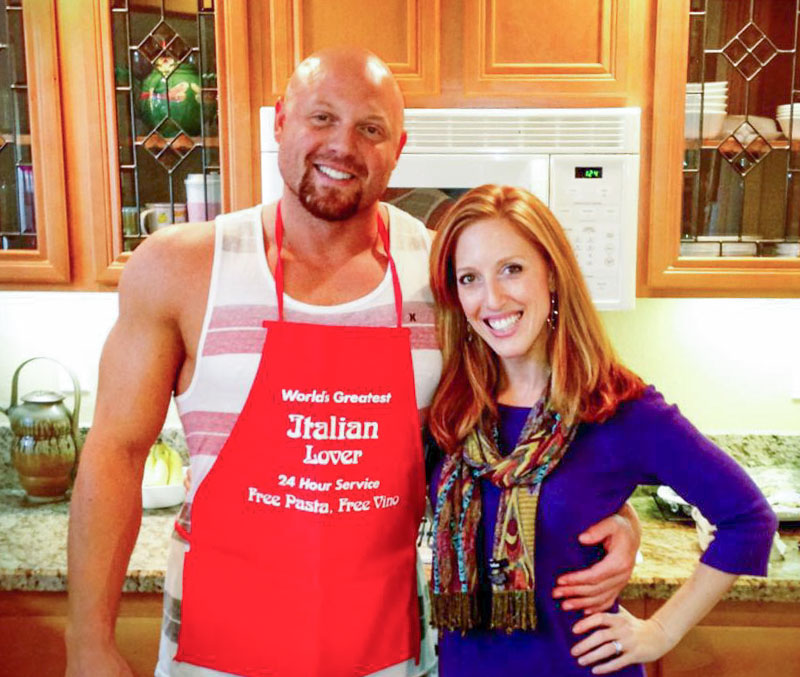 Here is the "how to video" and I've included all the items in our kitchen using affiliate links so you can shop our kitchen! You can make calamari with tomato sauce all year long and would be a great option for New Year's Eve! If you aren't into calamari you can make the sauce and simmer it without calamari or include a cod fish, shrimp or chicken and it will still be delicious. In my opinion you can never go wrong with a sauce filled with garlic, capers, and fresh Italian parsley!
I hope you enjoy this tutorial and don't forget to subscribe to the blog and our You Tube Channel for more videos! Click here for your free printable recipe.

Thank you as always for stopping by,
Happiest Holidays & Happy New Year!

*Affiliate links provided, all opinions are my own. Major kudos to my hubby for editing and producing the video tutorial! He is the best! xo
Save
Save
Save
Save
Save
Save
Save
Save
Save
Save
Save
Save
Save
Save
Save
Save
Save
Save
Save
Save
Save
Save
Save
Save
Save
Save
Save
Save
Save
Save
Save
Save
Save
Save