Hi friends! Today I'm delving into something different here on the blog. If you have been following me on Instagram you know that from time to time I share motivational pep talks and my opinions on all things career, motherhood, and juggling it all.
The last time I posted I received the most heartfelt and thought provoking messages from you – my readers and followers. I also polled and asked – do you want more of these motivational pep talks and almost 80% of you responded – YES!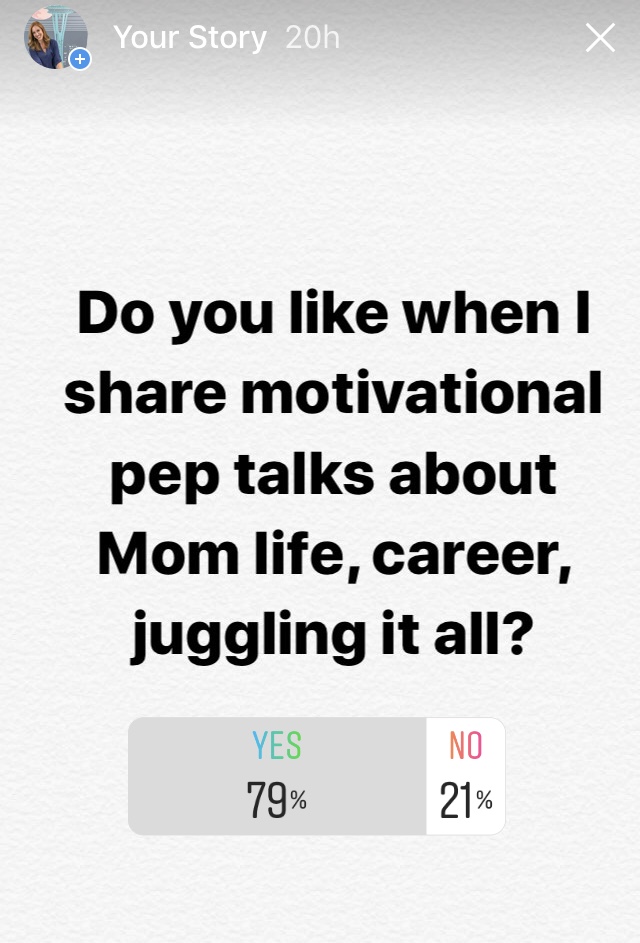 My Life Experience
So I thought long and hard about this and what sort of message I wanted to put out in the world and to you…I also thought about my life experiences and how over the years I have coached and mentored new nurses, colleagues, nursing students, and given advice to friends (when they ask and sometimes when they don't – I give it anyway! lol! I'm always real, honest and considerate of the person's point of view and their feelings. I've also learned a lot juggling work, kids, home life and pursuing my passions that are polar opposites from on another. Many of you have asked me – how do you do it? While there is no magic answer I can say that through my challenges, struggles and many juggling acts the one thing I had to tell myself over and over was to believe in myself. I had to remind myself that I was so much more than a category that we often associate ourselves with – nurse, mom. wife, blogger, etc. We are complex individuals with many hopes, dreams and goals and it is truly limiting to only identify with these categories.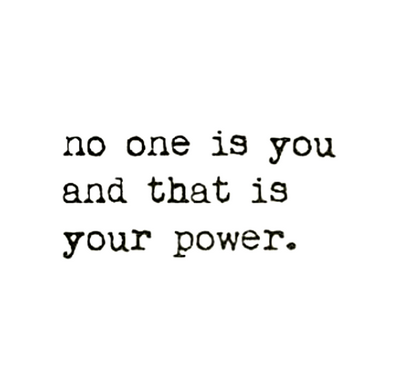 So it had me thinking more about his and I shared my opinions about it last week with you and your response and messages were really positive. I realized that I have an opportunity and on this blog I would like to give us the opportunity to talk about this more…
My Realizations…
My other realization I that I firmly believe it's what we are not doing or saying that can hurt us the most. Let me give you an example. I've had readers and followers message me that they too want to pursue their passions but feel the pressure of perfection on social media and worry about the likes and comments that will or will not follow. If I don't share these challenges that many of us have when we interact with social media than one is thinking – look at her – she's got it all together and not a care in the world about all this social media stuff. But if I use my voice and I say – you know what sometimes it does bother me and I too have my own challenges with worry and acceptance of my posts and shares than instantly I have now allowed that person to realize that I share some of the same feelings and they are not alone! This is also important when sharing my home life and giving you the real life home vs. always clean and perfect looking – so many of you love this because you can relate.
Silence vs. Your Voice
I firmly believe that being silent can cause more problems than good. We are all aware of this phenomenon and have heard it permeate our news and social media accounts with the sexual harassment scandals that have gone on too long in Hollywood and many other areas of our society. Again, it was the not speaking up or saying anything that has hurt so many including the victims. So I realized I need to use my voice more. I need to share more so that you realize you aren't alone and to bring more positivity to this social media world.
I want to use this platform now and then to give you a voice. I want us to come together to talk openly about our challenges trying to juggle it all and live out our passions. And I want to connect with you every couple of weeks when I am able to on Instagram stories and have our motivational moment together. Becuase let's be honest – we can all use a pep talk. Sometimes those pep talks even from a stranger or someone you haven't met in person can make the biggest impact because there is no judgment, or hidden agenda, just a meaningful, genuine message.
Today's Message: Believe In Yourself!
Today's message is simple – it's to believe in yourself. Believing that you are more than just a category and giving yourself the credit you deserve. Want to know why? Because you are worth it! If you have a life goal or dream and have put it on the back burner – ask yourself why? Is it because you are scared, afraid what others will think? Do you feel you are stretched for time? There will always be barriers and obstacles in our way but you know something? If we keep defeating ourselves and saying we can't than it will never happen – as simple as that.
If I told myself after graduating with my MSN & PhD in nursing over 2 years ago that blogging was a silly way to fill my time and live out my passions than I'd never be here writing you today. I certainly wouldn't have had the opportunities with our home renovation and a trip of a lifetime come my way. I am passionate about nursing research and know that I will get back to it someday. I also know that I was meant to do more with my creative brain and I didn't tell myself that blogging was off limits. I also didn't tell myself that I couldn't continue to teach nursing students in the classroom and at the bedside and share my passion for nursing with them, helping them learn best practice and inspiring them to be the best nurse they can be! Well maybe I did a few times but I kept moving forward and it was the encouragement of family and friends that kept me moving forward. I also had to keep encouraging myself that with hard work I would reach my goals and over time I was so glad that I stuck to it because you know what? They did. When pursing your passions and they are very different it can be challenging but also so rewarding and fulfilling.
Believing in yourself doesn't happen over night and it doesn't happen after a few visits to your therapist or reading the latest self-help book. I believe it happens over the course of many years, experiences and takes practice over and over again. With each new experience and opportunity we are presented with believing in our abilities. We are challenged to rise to the occasion or to walk away. It's the believing in ourselves that keeps us moving forward. We all need to hear we can do it and I hope this motivation brings you encouragement to keep moving forward. The future that you create lies in your own hands and it begins with believing in yourself.
My Parting Words…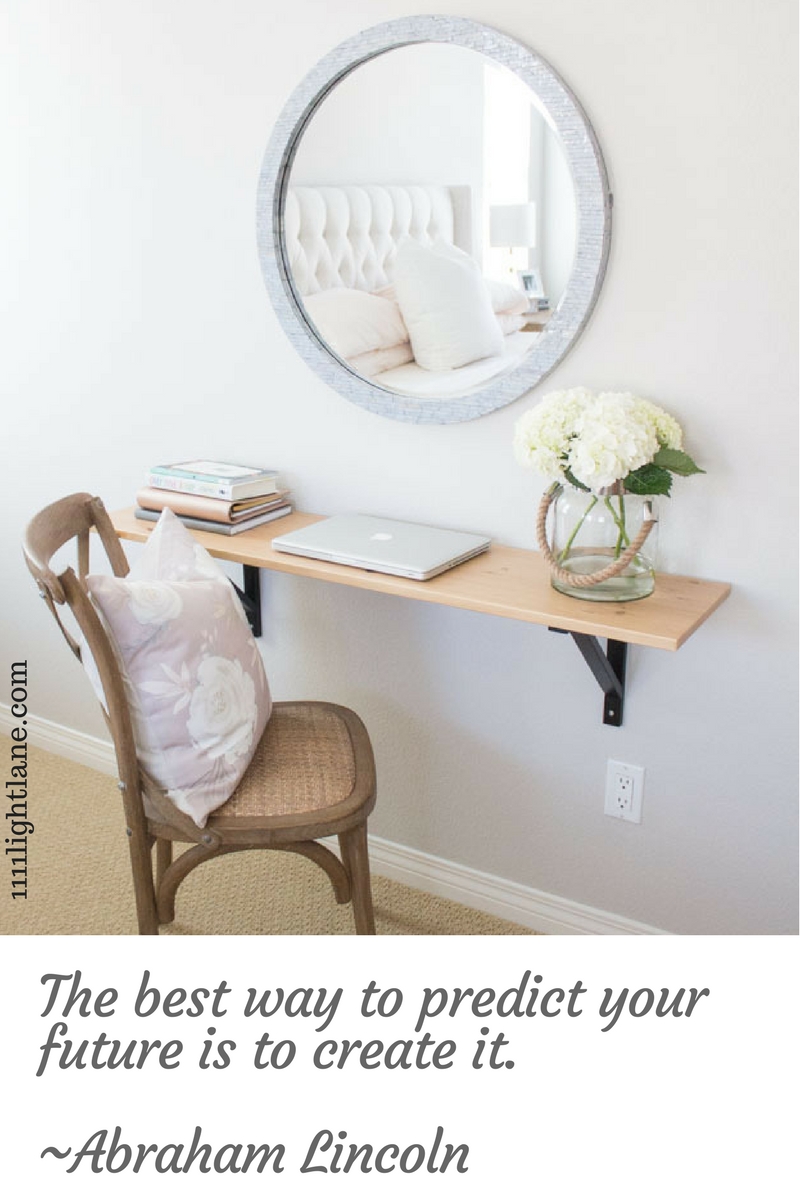 So whether you are debating about pursing your passions, trying to juggle it all, finish school or pursue your advance degree or creative outlet – ask yourself – do I believe in me?! Think long and hard about it…Think about what your valuable contribution can be, read this post again, call a friend or family member to talk it out. But don't remain silent. Don't walk away from what you are trying to accomplish. You deserve so much more and you are so worth taking the time to really believe in you! And when someone asks you what you do or who you are in this journey called life – tell them about YOU! Tell them about the many roles you juggle and fulfill – because you are so much more than a category, you are a beautiful, complex human being with hope, dreams and goals. And because there is only one you! When you feel doubt creep in come back here and read this motivational pep talk! xo
Thank you for reading this heartfelt motivational post…I hope we can connect further below, leave me a comment and let me know if this resonated with you and meet me over on IG for more,