If you have been following me on Instagram you have most likely watched my stories and have seen my posts about the girls shared bedroom and their new bedding! Today I'm sharing why I chose blush pink ruffle bedding from Beddy's to give their new bedroom the refresh and update it needed! Make sure to read the full post – because I have something really exciting for you at the end!

It's every mom's dream – children who make their bed every morning…Imagine walking in to your child's room and not having to fluff, fold, tuck and rearrange their bed every day. I'm about to share how this dream came true for me!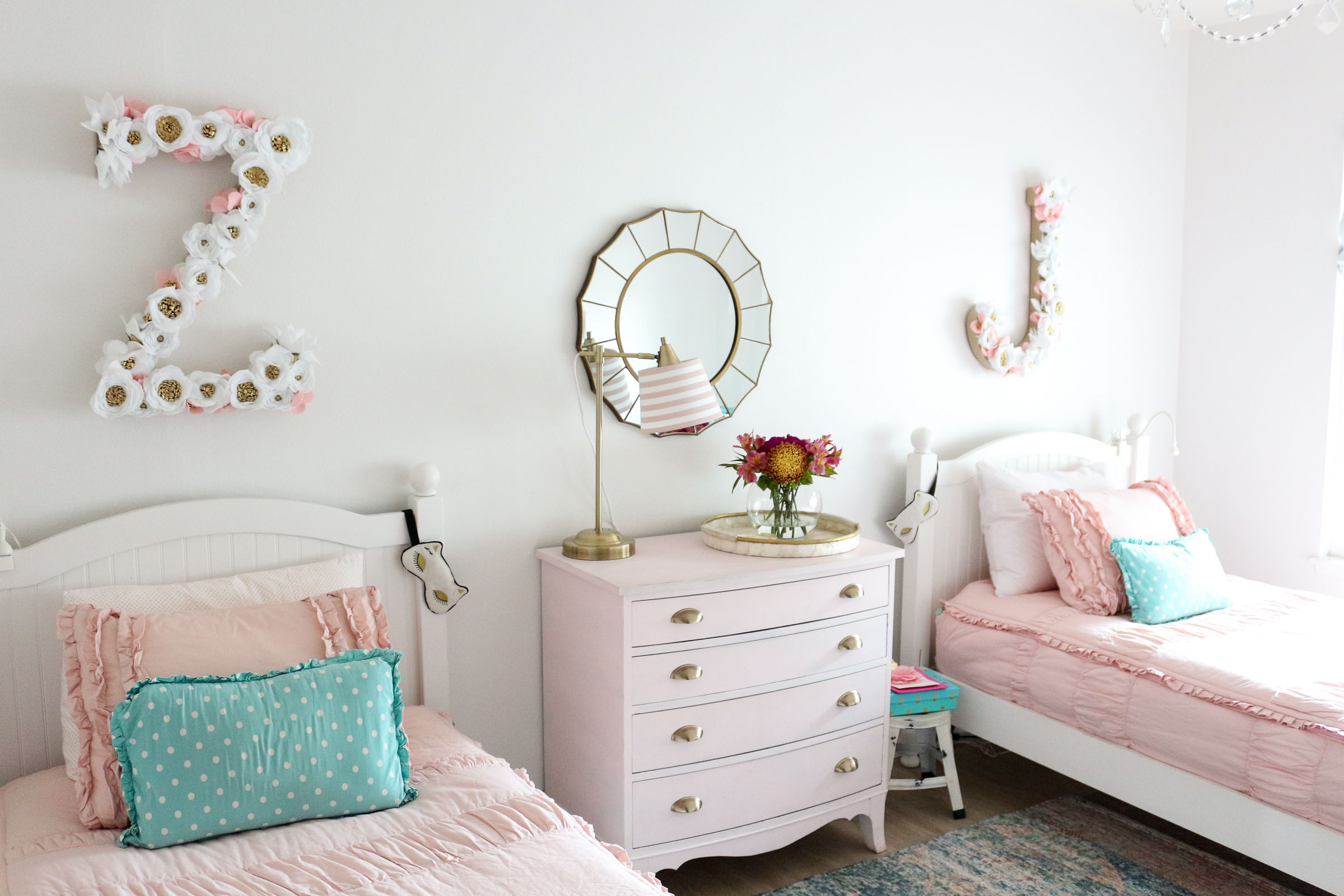 Meet Beddys – the bed that kiddos can easily zip and make all by themselves. Say goodbye to the ol'way of making your bed and say hello to zipping! It easily fits onto your child's bed like a fitted sheet. The sheet is sewn into the bedding which makes it easy to contain everything and super comfy! When I'm ready to wash their bedding I remove it from the mattress all in one piece and throw it in the wash – no stripping sheets and moving comforters aside.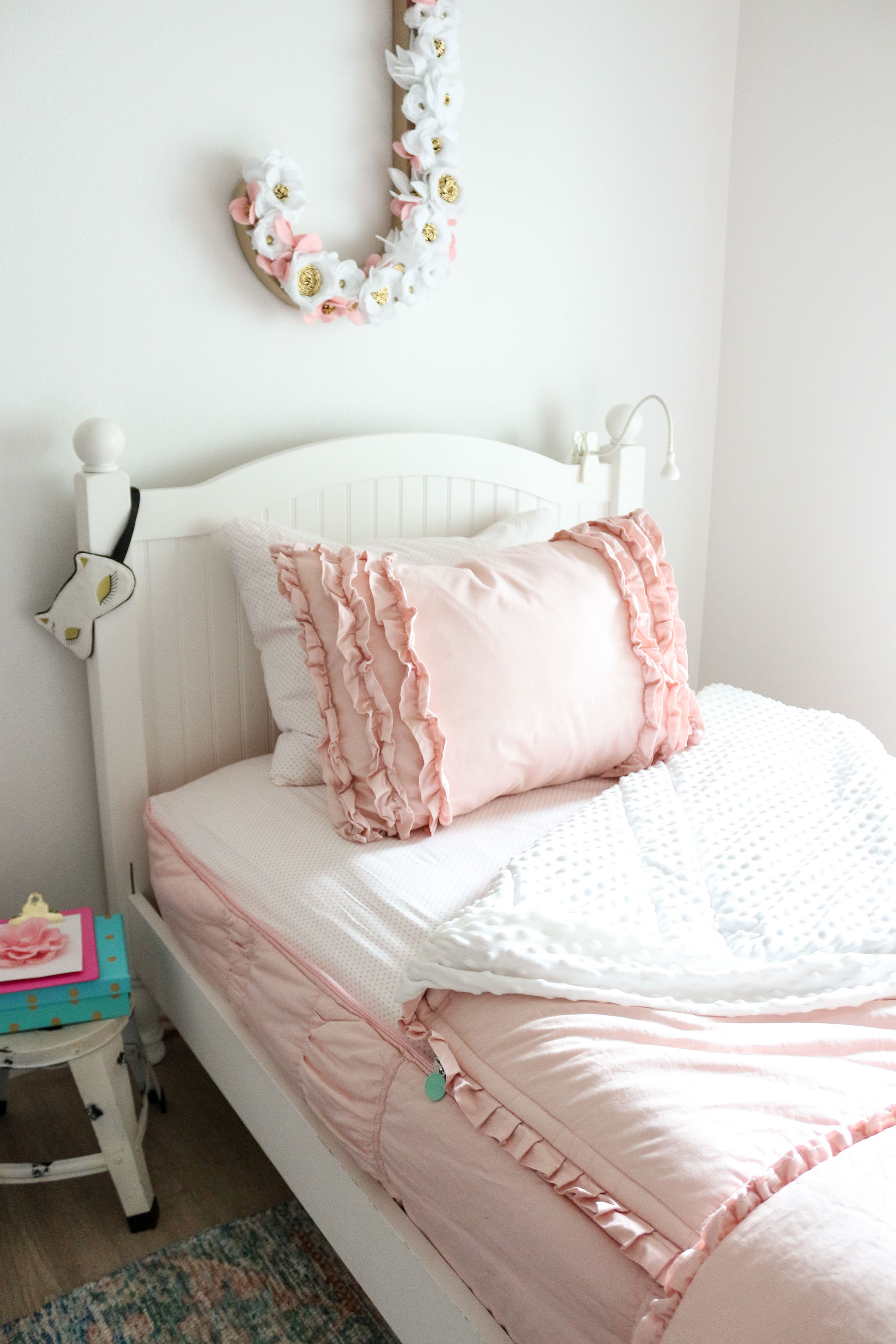 There is a soft blanket under the top layer of the bedding and both sides zip for easy access into and out of the bed! This comes in handy for my youngest who has fallen out of her bed – can we say crazy sleeper?!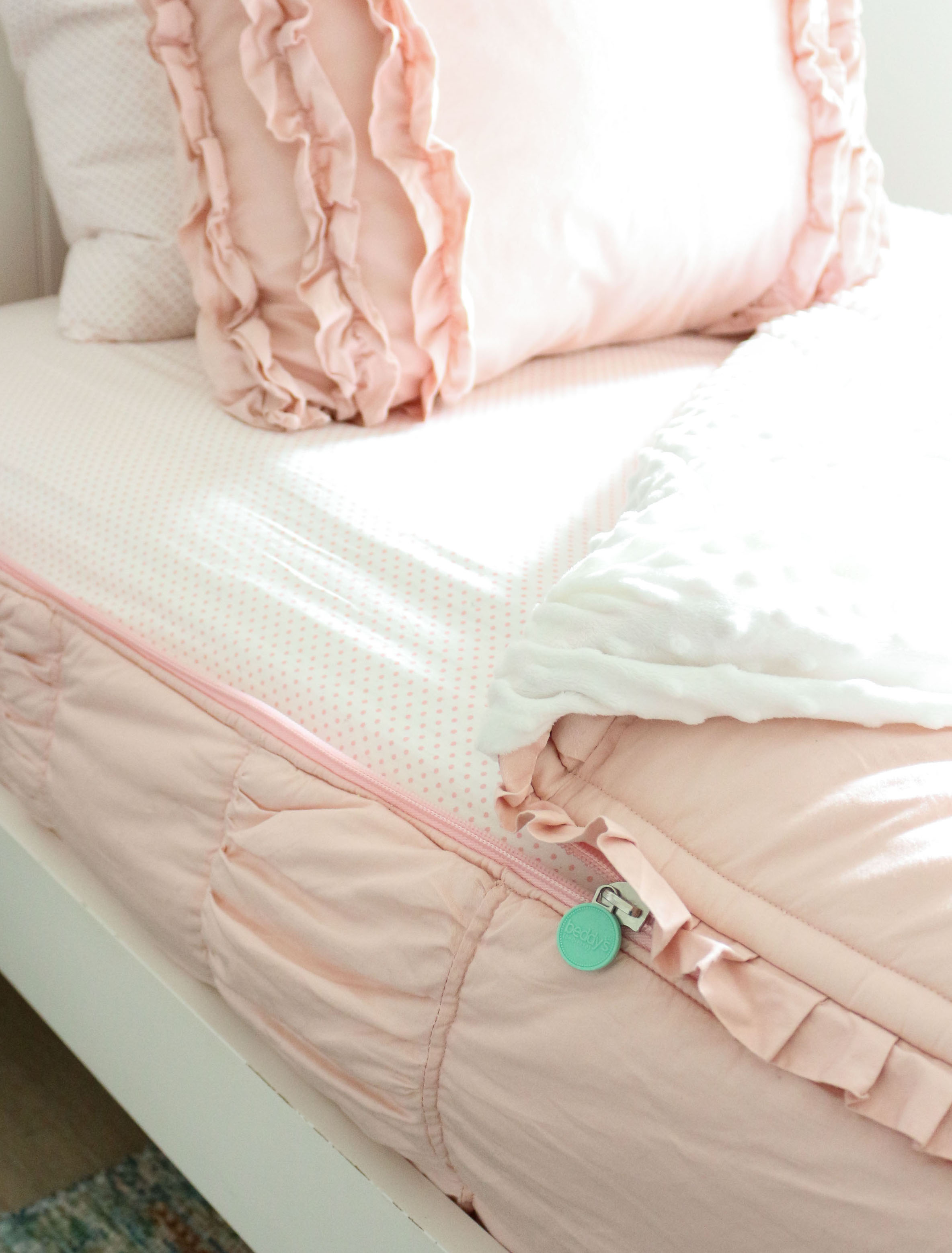 I love that the bedding keeps her snug in her bed. We also ordered additional blankets for when it is cooler out and they can be layered over the bedding. I like to keep them at the foot of their bed so they can easily grab it if they want to snuggle up with a book on their bed.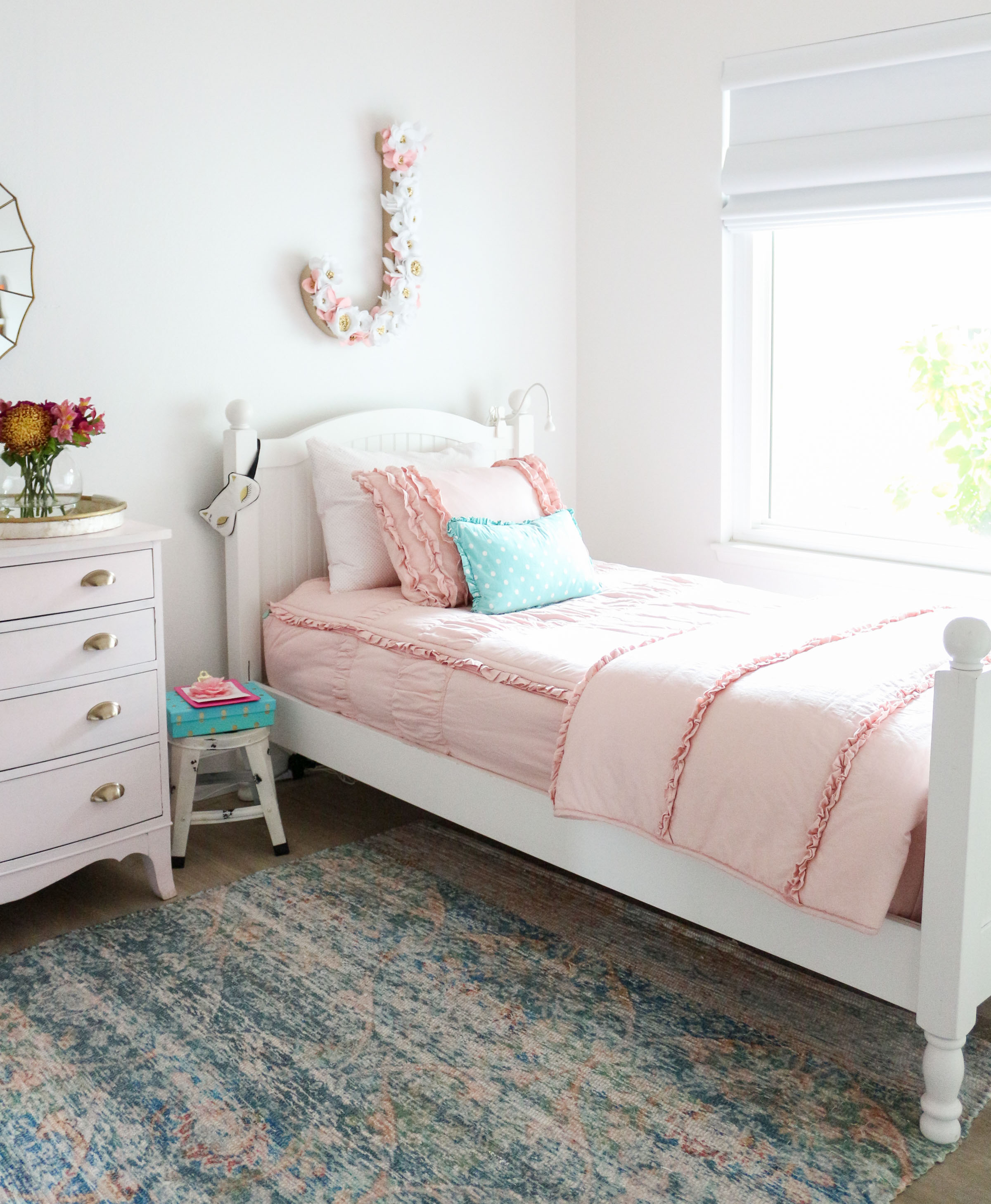 The coordinating shams and pillow cases are just darling and so soft – I'm obsessed with the ruffle detail!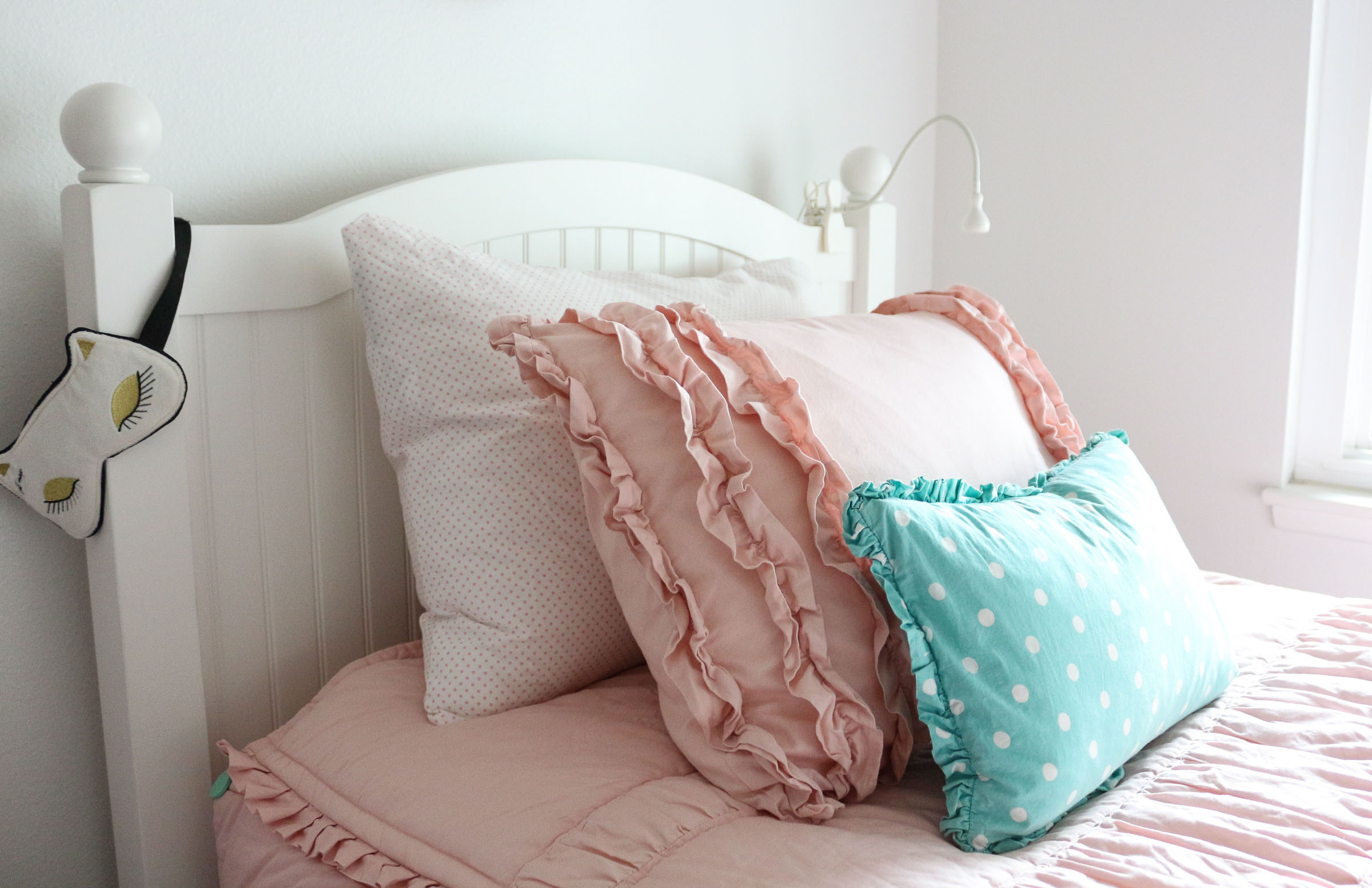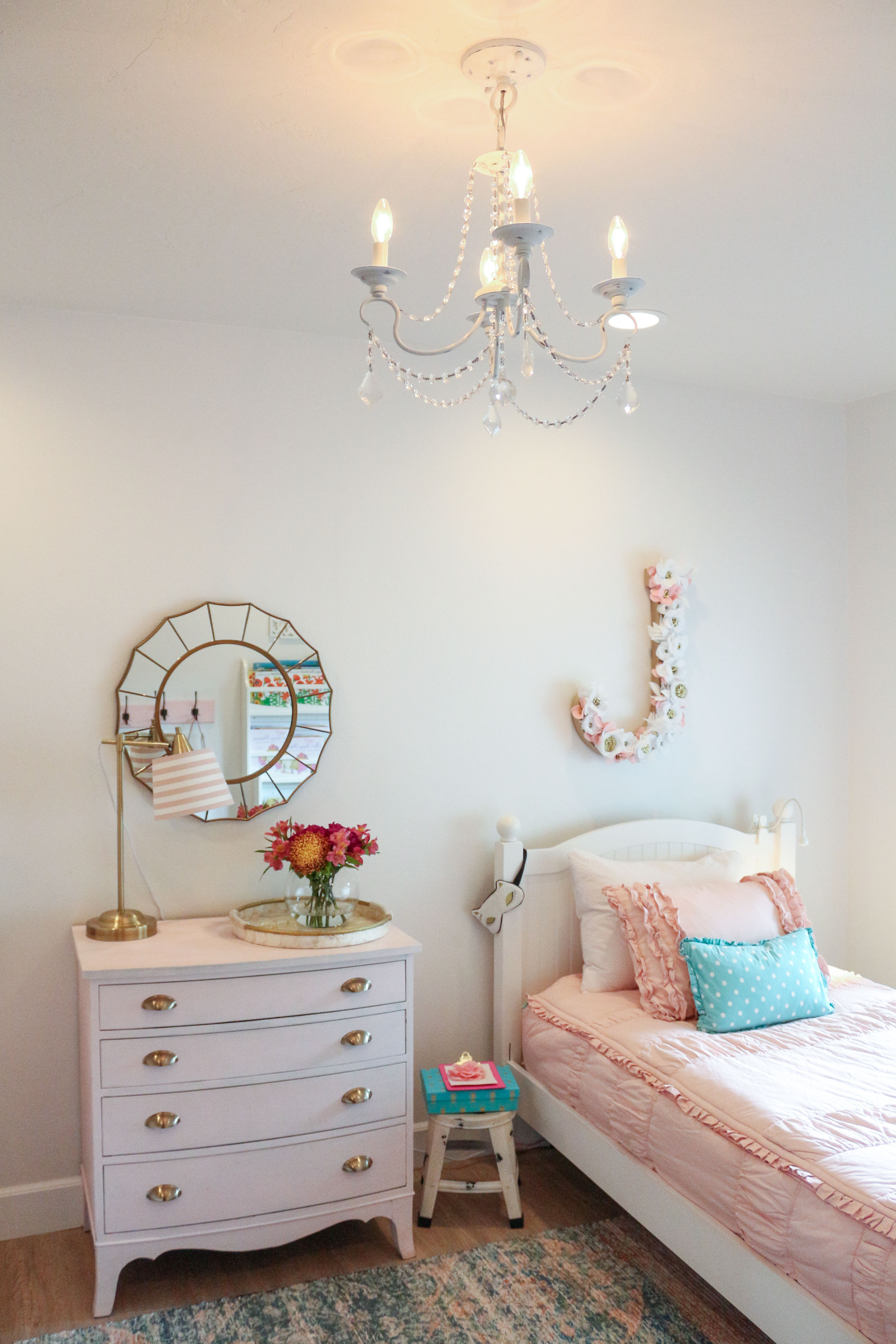 I couldn't be happier with the quality, ease of use and the girls now love making their beds! Dreams do come true! Now to share the exciting news – if you use the code LIGHTLANE at the checkout here you will get 20% of your ENTIRE order! This discount is good through November 8th, 2017. So head over to Beddy's and check out their amazing selection for boys & girls – it's the perfect time for the upcoming holidays to invest in cozy bedding or purchase bedding as a gift!
Thanks for stopping by,

*This blog post was written in collaboration with Beddy's Bedding. All opinions are my own. See my disclaimer info here.